In addition to the culinary training and hospitality fundamentals that students learn during their six months at EDWINS, we also incorporate leadership, business, and management basics into our curriculum. These include the costs of restaurant operations like inventory, payroll, and costing out a menu, as well as tenets of successful leadership like communication, problem solving, goal attainment, and personal accountability.

To underscore these lessons and to offer different points of view, we like to bring in business leaders from all sectors to share the secrets of their success.
In June, we welcomed 12 global procurement executives from Avery Dennison to share 'The OG Guide to Success' based on the OGSM model they use in their Objectives, Goals, Systems, Metrics model.
Nearly 20 EDWINS students and alumni attended the event, during which Roland Simon, V.P. of Procurement and Corporate Sustainability at Avery Dennison, shared his personal and professional philosophies on leadership and then opened up the floor for our students to ask questions.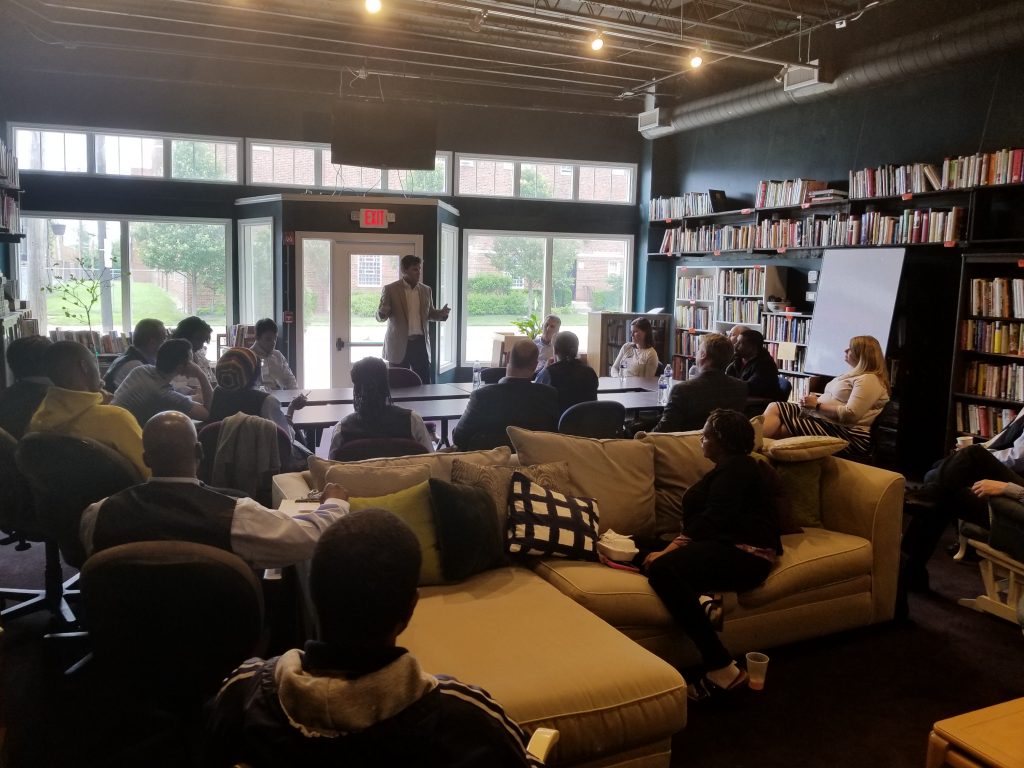 The question and answer session led to small breakout groups where our students were able to share their individual goals with the executives to talk through strategic ways to work toward achieving them.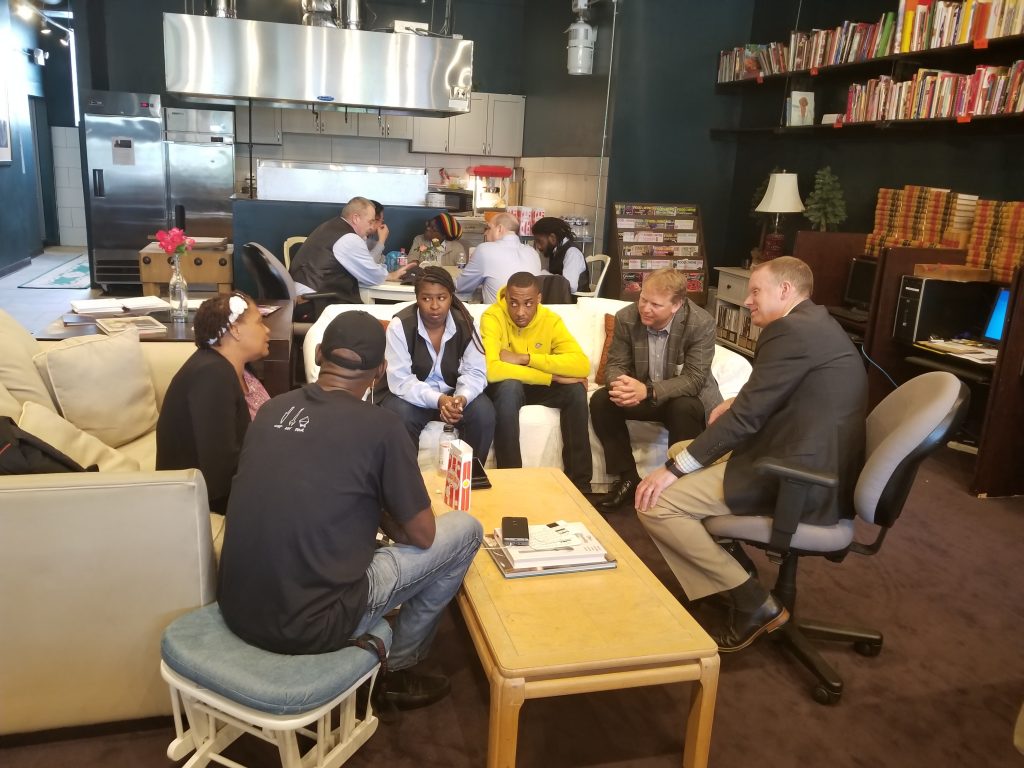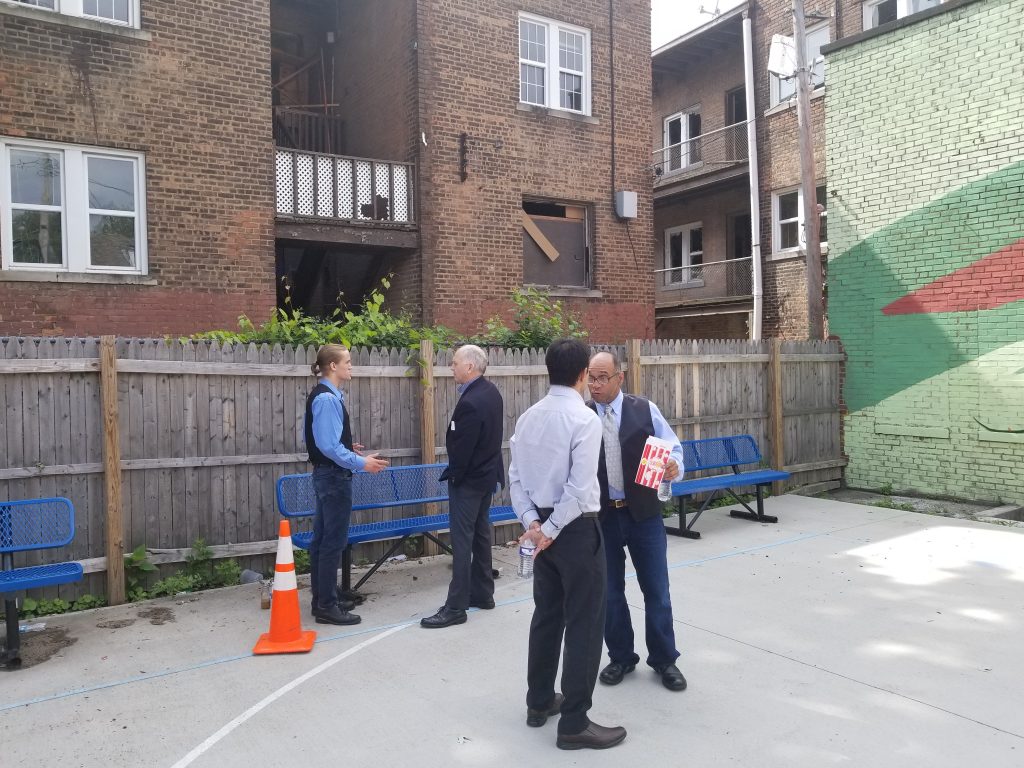 We think it's safe to say that the Avery Dennison executives who were visiting from Brazil, Singapore, China, The Netherlands and all around the globe walked away with a very positive impression of our students and were impressed by their focus and foresight about the future.
The Avery Dennison group spent a little time with Brandon Chrostowski and got a peek at the progress in the EDWINS Butcher Shop and Training Center before enjoying dinner at EDWINS Restaurant.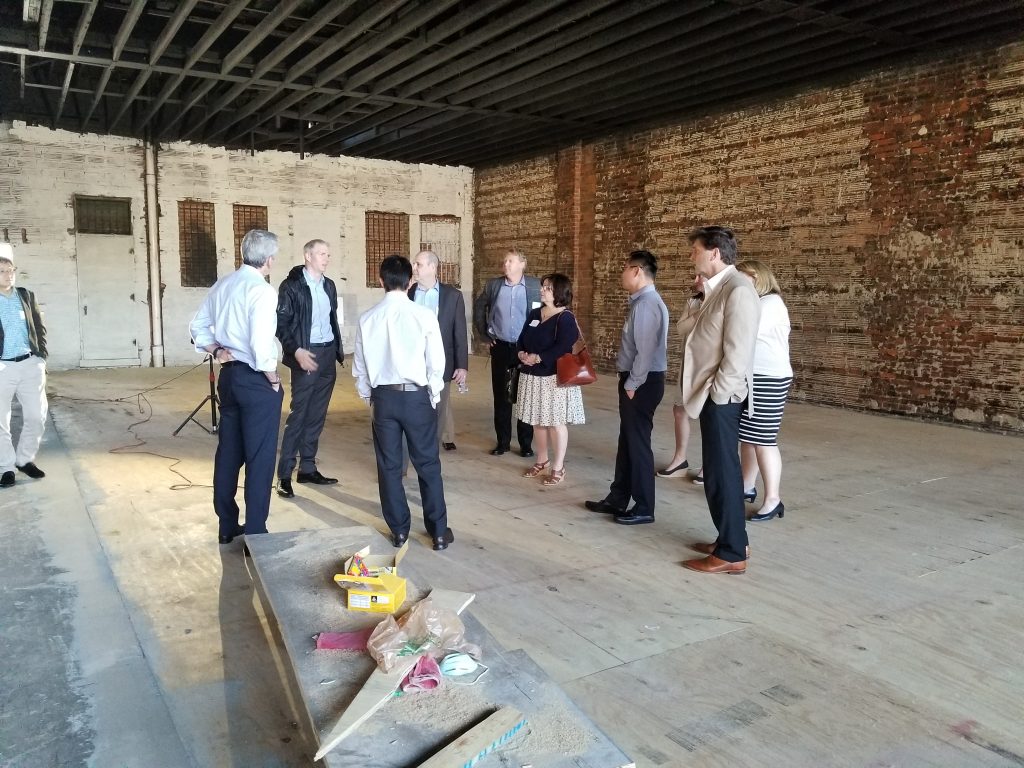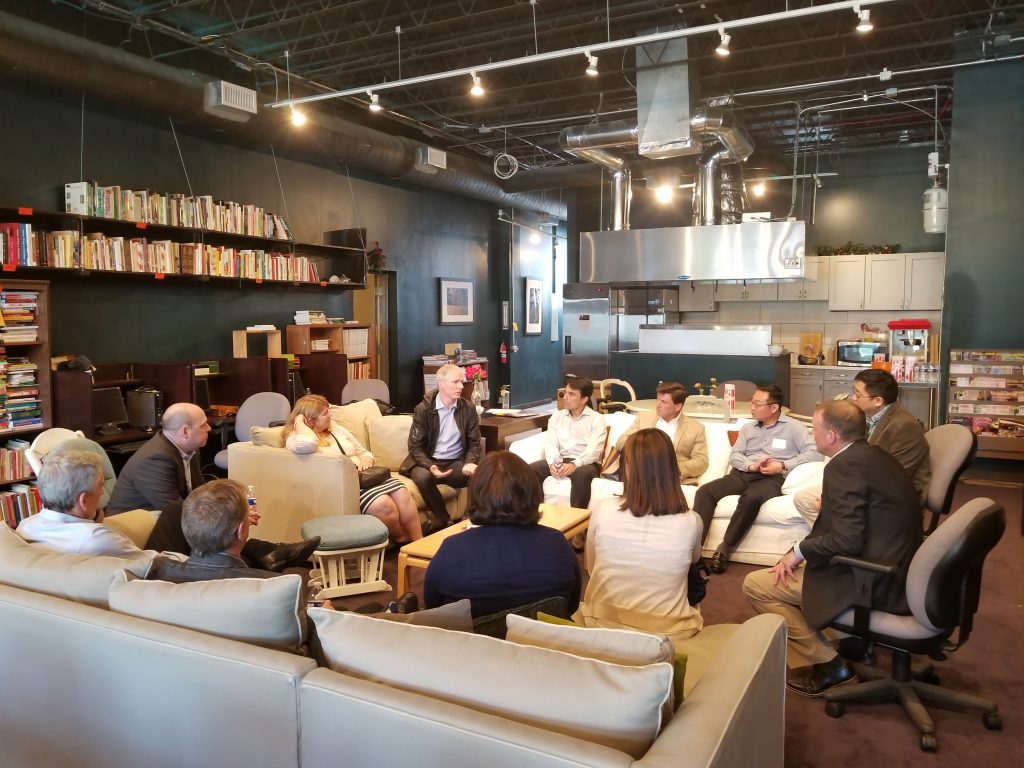 If you're interested in having your corporate or community organization share its skills around business, management, leadership, communication, goal setting, organization, public speaking, or other competencies that can benefit our students, please reach Director of Development, Valerie Maczak-Grim, at Valerie@edwinsrestaurant.org or (330) 268-7400 (mobile) to discuss.