EDWINS Leadership &
Restaurant Institute
Since 2013, EDWINS Leadership & Restaurant Institute has committed to serving the Cuyahoga county community by providing the necessary education and resources to the reentry community to help them achieve their dreams in the world of culinary and hospitality.
In 2021, we want to help make everyone's dreams come true.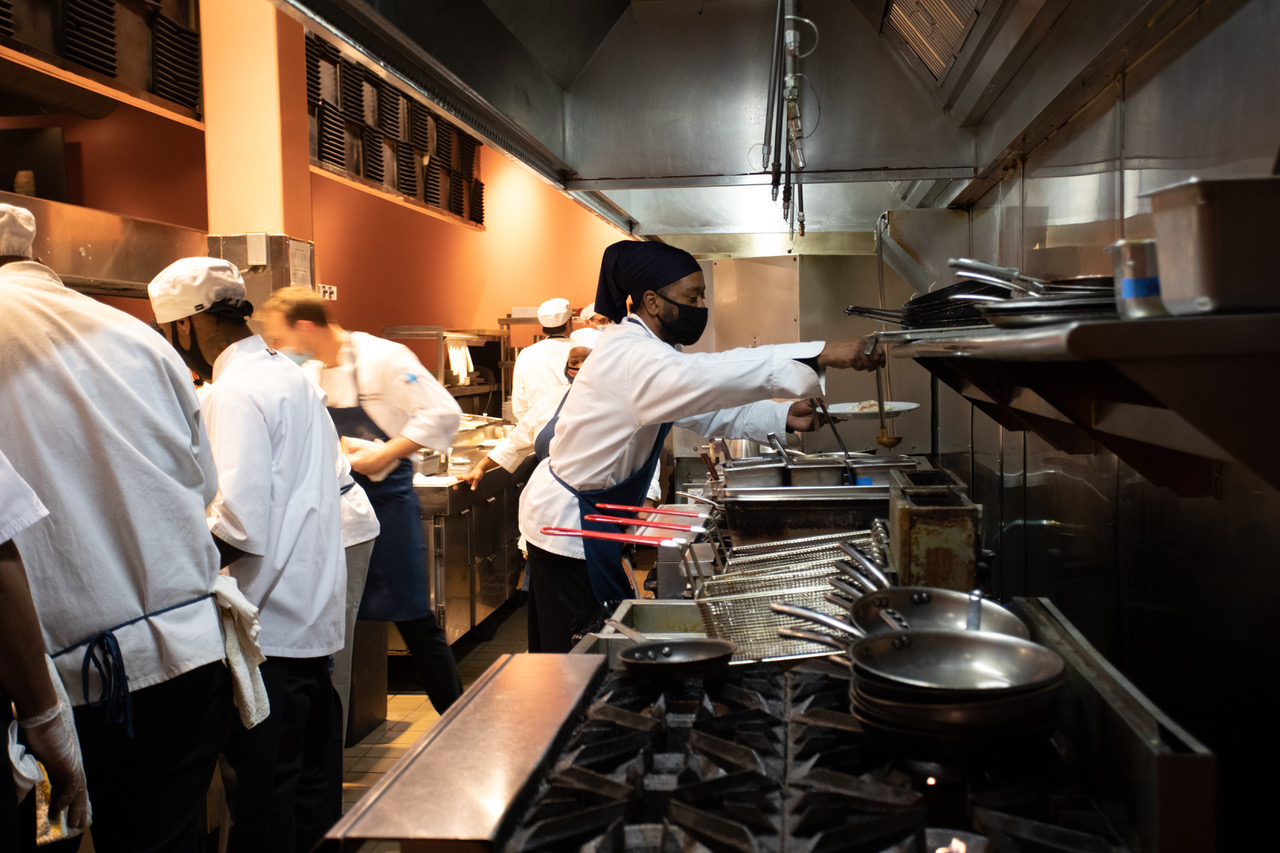 Located on Shaker Square, an historic and bustling epicenter of fine restaurants, retail establishments, and community, edwins too is a haven for creative minds, aspiring entrepreneurs, and dreamers all around. With our culinary incubator space opening to the public in May of 2021, we want to further extend our mission of helping to support our future culinary leadership while strengthening our local community.
Create The Perfect Event
At Edwins Too
Whether it's a pop-up kitchen idea or a memorable dinner event, a production kitchen for your special recipe… or you just want to cook dinner for your friends in a professional setting, edwins too should be atop your list.
With a centralized location, a chic and modern dining room, as well as a large restaurant kitchen with all of the bells and whistles, our goal is to offer a world-class professional environment for you to make your ideas come to life.
Edwins too also offers complimentary professional consultation services to our clients as part of your time within our walls: help with writing business plans, forming an LLC, ServSafe certification, food & beverage cost control/COGS, licensing, branding & marketing development, as well as access to our social channels to help promote your event.
Don't hesitate to create the future you envision for yourself.
Give us a call today at (216) 400-6091 or send us an email at info@edwinstoo.org and set up your tour & consultation.