edwins too is a restaurant serving weekend brunch, culinary innovation hub, makerspace, and event venue located at 13220 Shaker Square. All are welcome to join the collective for access to professional culinary equipment, business planning, startup resources, and skills training.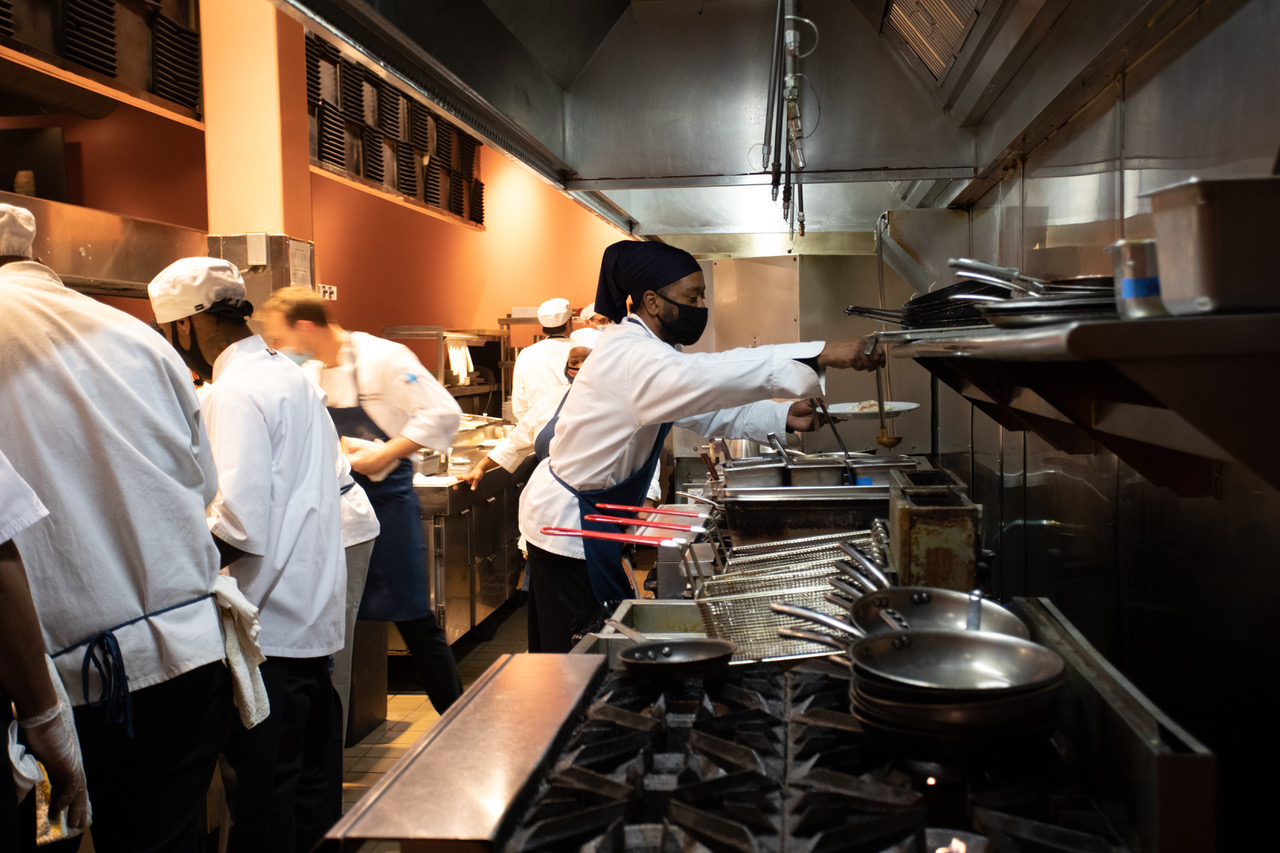 "Our vision for edwins too had a greater purpose – first as an extension of EDWINS Leadership & Restaurant Institute's classroom and now as a makerspace and innovation hub," said Brandon E. Chrostowski, CEO, President and Founder, EDWINS Leadership & Restaurant Institute. "Access to a creative outlet, professional equipment and business acumen are often the missing links for budding entrepreneurs. The edwins too collective eliminates these hurdles, paving the way for second chances and success."
Create The Perfect Event
At Edwins Too
By appointment only, edwins too is home to a licensed commercial kitchen for recipe testing, production, distribution, and service. It operates as a full-scale event and catering venue for entrepreneurs and innovators.
edwins too also offers professional consultation services, help with writing business plans, forming an LLC, ServSafe certification, food & beverage cost control/COGS, licensing, and branding and marketing support.
Don't hesitate to create the future you envision for yourself.
Give us a call today at (216) 400-6091 or send us an email at info@edwinstoo.org and set up your tour & consultation.