Current Events
Vote for Brandon Chrostowski to receive a $50,000 Eagle Rare Life Award on behalf of EDWINS!
Now through December 5, 2018, vote daily to recognize the leadership that EDWINS founder Brandon Chrostowski exemplifies! The award features a $50,000 prize - and we need your help to get it!
Visit here each day to click your show of support for the fair and equal futures Brandon provides through EDWINS!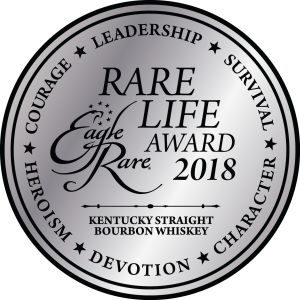 5K Grind: The 3rd Annual EDWINS Run for Re-Entry
Sunday, October 28, at 10 a.m.
Every day men and women at EDWINS Leadership & Restaurant Institute grind it out to get a second chance after incarceration.  Are you tough enough to push through the pain and pressure like they do?
Compete in the 5K Grind, our third annual EDWINS Run for Re-Entry, to show returning citizens everywhere that YOU support their right for fair and equal futures.
The race starts and ends at Shaker Square, but the course is unlike any other 5K in Cleveland. Off road. Through the water. Uphill. Unbalanced. A battle between you and the terrain. Sweepers will be on hand to remove the injured.
See the Cleveland you didn't know existed. Be part of the fight for equality. Celebrate second chances at the after party on Shaker Square.
5K: Pre-Registration $25 ● Registration Day Of $30
1-Mile Walk Option: Pre-Registration $15 ● Registration Day Of $20
Registration includes a t-shirt and admittance to the after party with refreshments.
Visit EDWINS During an Open House
Interested in learning more about EDWINS' mission to change to face of reentry? Join us for a tour of the restaurant and campus to see all that we are doing!
We offer regular open houses for people just like you to come visit and learn about the EDWINS program.
View our scheduled open houses by clicking here.
Thank you for an RSVP, as space is limited.