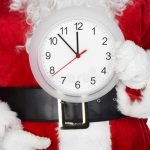 If you need a last-minute gift, EDWINS has you covered. After all, it's the most wonderful time of the year – so here are five ways to spread some cheer!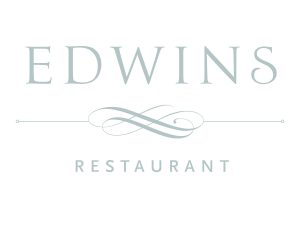 1. Gift cards for a cause
Stop into EDWINS Restaurant to purchase gift cards of all denominations any time between 10 a.m. and 11 p.m.!
We're even open Christmas Eve.
Get gift cards online, too. If you'd like, we'll include your personal note. Buy gift cards online now.
---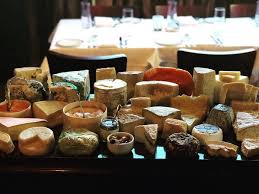 2. Give the gift of Gruyere, Gouda and more with our Cheese of the Month Club
A trip to EDWINS isn't complete without a sampling of our famous cheese cart. Now you can give that experience to your loved ones with the EDWINS' Cheese of the Month Club!
Each month, our Formagier, Jordan Levine, will select a generous seasonal sampling of three artisanal cheeses. (Each selection serves 4 to 6 people.)
To ensure proper freshness, cheeses will be available for pickup at EDWINS Restaurant during the last week of every month from 10 a.m. – 10 p.m. Monday through Friday, and 10 a.m. – 4 p.m. on Saturday starting Dec. 26, 2017.
Don't stop with cheese, either! We can also pair wine with your cheese! Let our sommeliers do the work, you enjoy the wine.
Three unique cheeses per month for 3 months: $150
+$75 for Wine Pairing

Three unique cheeses per month for 6 months: $275
+$150 for Wine Pairing
Three unique cheeses per month for one year: $500
+$300 for Wine Pairing
To arrange your your Cheese of the Month membership, contact General Manager Jordan Levine at Jordan@edwinsrestaurant.org or (216) 921-3333.
---

3. Purchase tickets to our Grand French Adventure at The James Beard House in New York City
Continuing in the long-standing tradition of great chefs the likes of Charlie Trotter, Jacques Pépin and Marcus Samuelsson and including local chefs like Michael D. Symon, Paul Minnillo and Matthew Mytro, we will be preparing a five-course tasting menu paired with wine at the acclaimed James Beard House in New York City on Wednesday, January 17, 2018.
What makes this event special is that it will be prepared by our current students. Get the ultimate EDWINS experience and join us!
Tickets for this dinner are available by calling 212.627.2308. More information available here. 
---
4. Fromage and France: An exploration of France through cheese
Join us Tuesday, January 30, at 6:15 p.m. as guests will be guided through seven cheese and wine pairings as we explore France and its most famous cheese regions. 
Mingle and nosh on hors d'oeuvres and mignardises while enjoying live entertainment and learning the subtle contrasts in the perfect pairing! 
"Wine and cheese are ageless companions, like aspirin and aches, or June and moon, or good people and noble ventures." M.F.K Fisher 
$75 plus Tax
Reservations required by calling (216) 921-3333.
---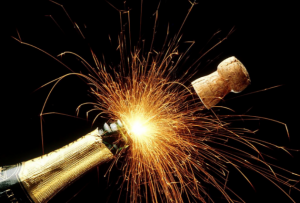 5. New Year's Eve @ EDWINS
Ring in the new year with decadence, elegance and EDWINS Restaurant!
Reservations are still available to indulge in EDWINS'  favorites, or enjoy an exclusive, exciting New Year's Eve menu. View the New Year's Eve menu here.
Reservations available online here or by calling (216) 921-3333.
---
And, remember, you can always make a tax-deductible donation to EDWINS Leadership & Restaurant Institute in someone's honor.
This year, when you give, you can also receive. If you make a tax-deductible financial contribution of any size to EDWINS between Nov. 1, 2017, and Dec. 31, 2017, you will have a chance to win a dinner at EDWINS Restaurant for two designed just for you!