EDWINS Restaurant is closed on Christmas Day so students and staff can enjoy their families – and we want to say thank you to a member of the EDWINS family, Our Lady of Peace Catholic Church!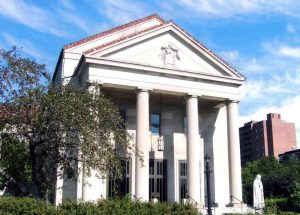 Our Lady of Peace has been a unwavering supporter of the EDWINS mission since the beginning. Each year, OLP hosts a Christmas party for our students, complete with gifts for our students' children. This wonderful party requires months of planning and generosity from the entire parish, and we are truly grateful.
Enjoy a few memories from this year's party, which show the true spirit of generosity from Our Lady of Peace.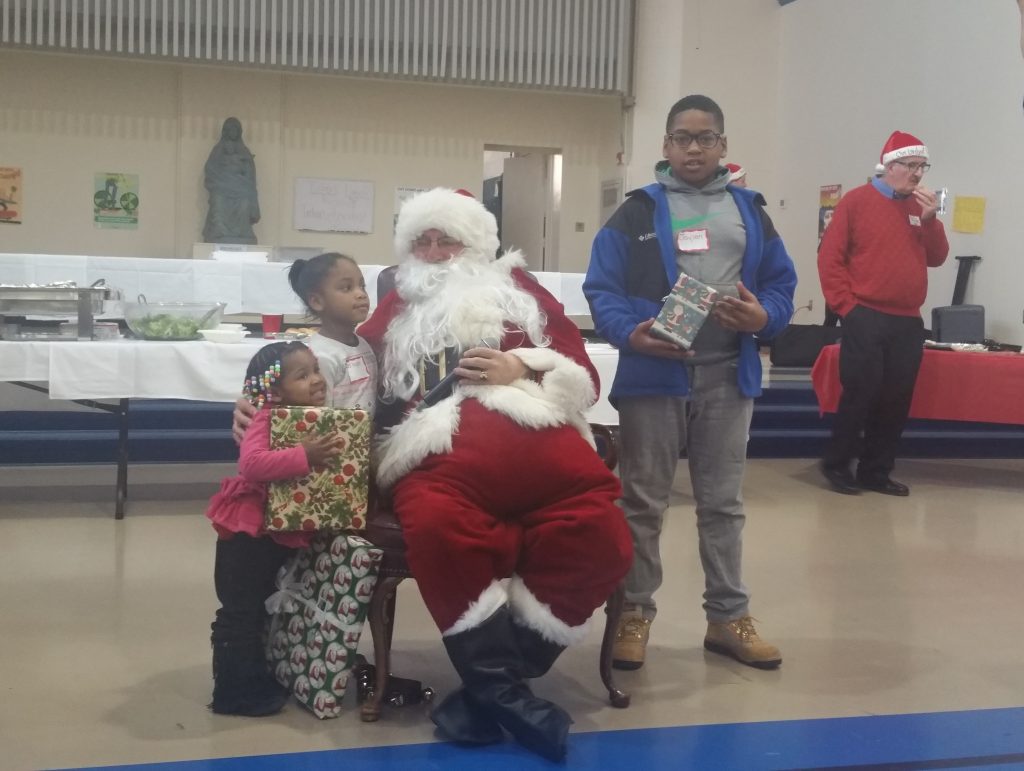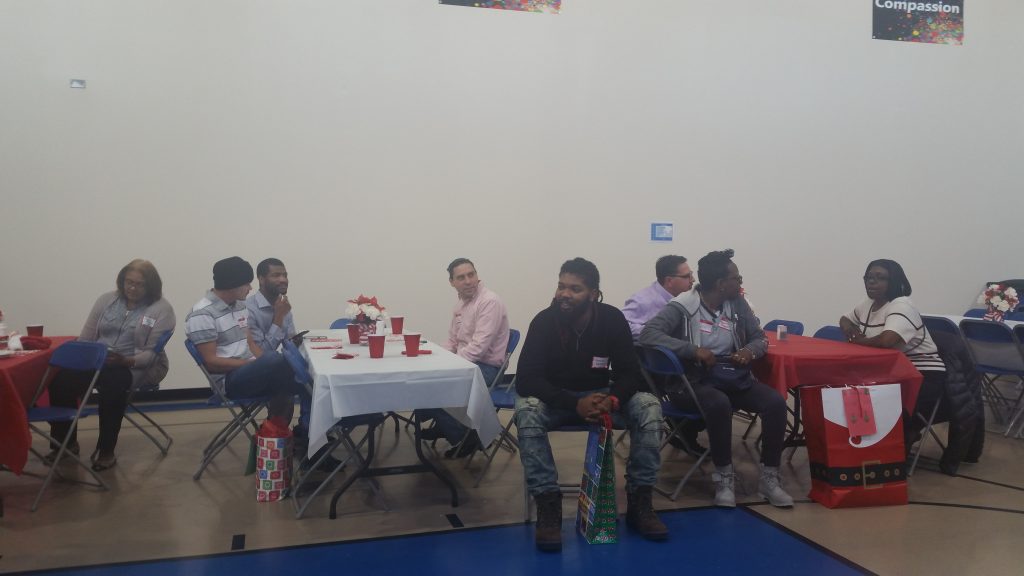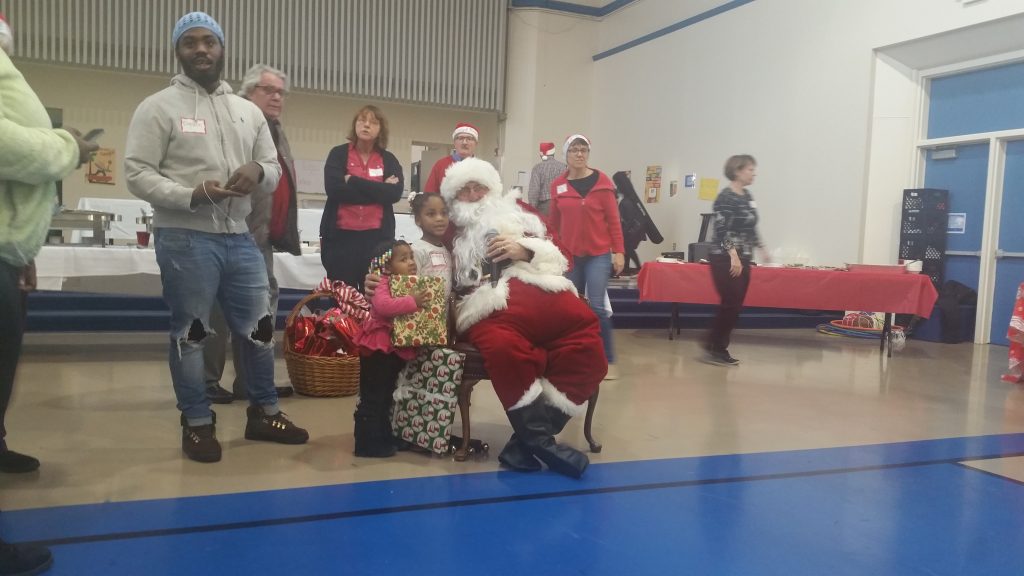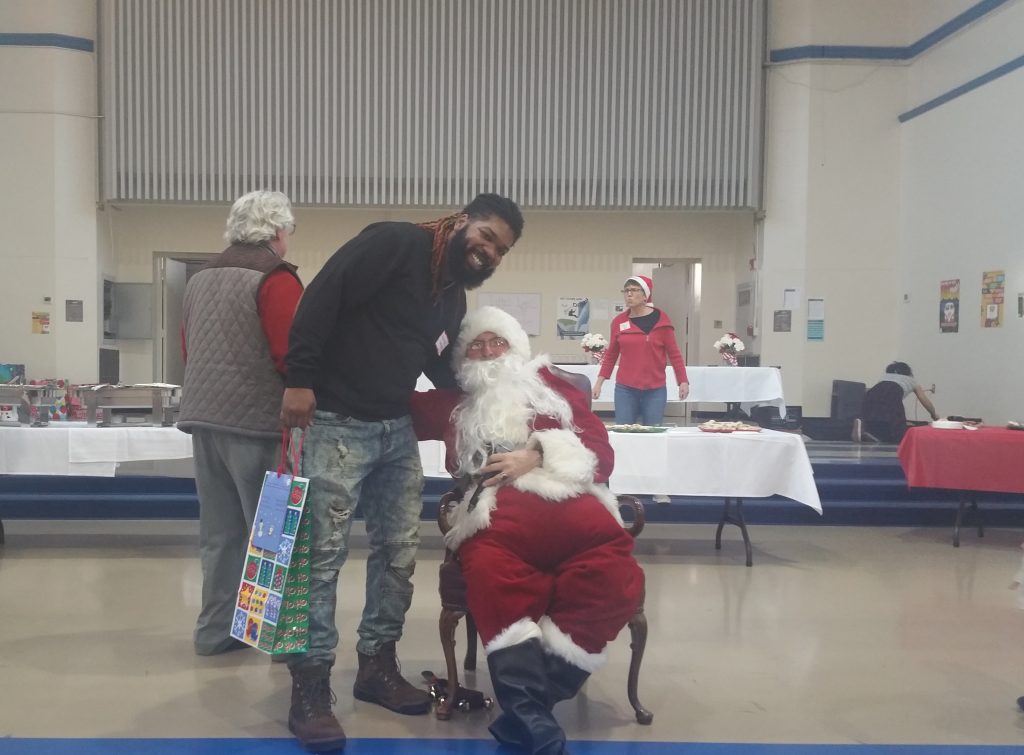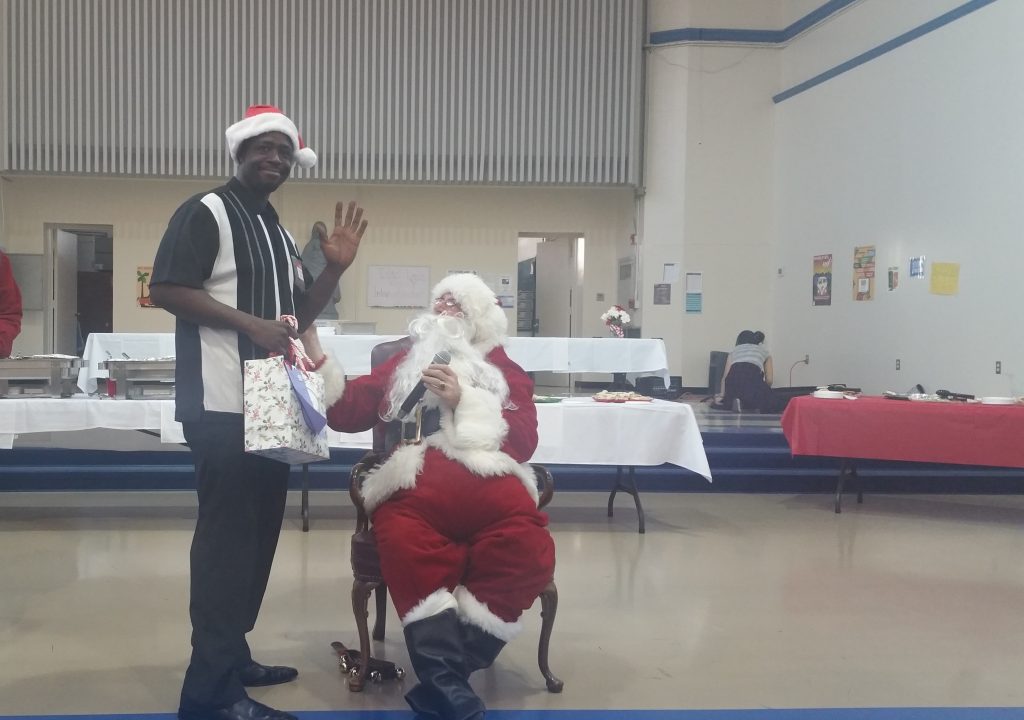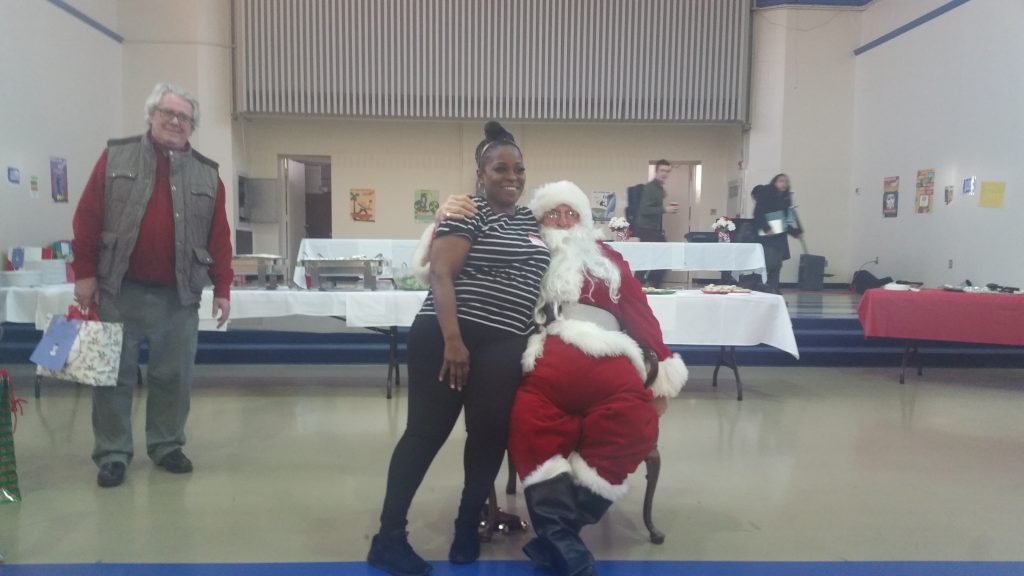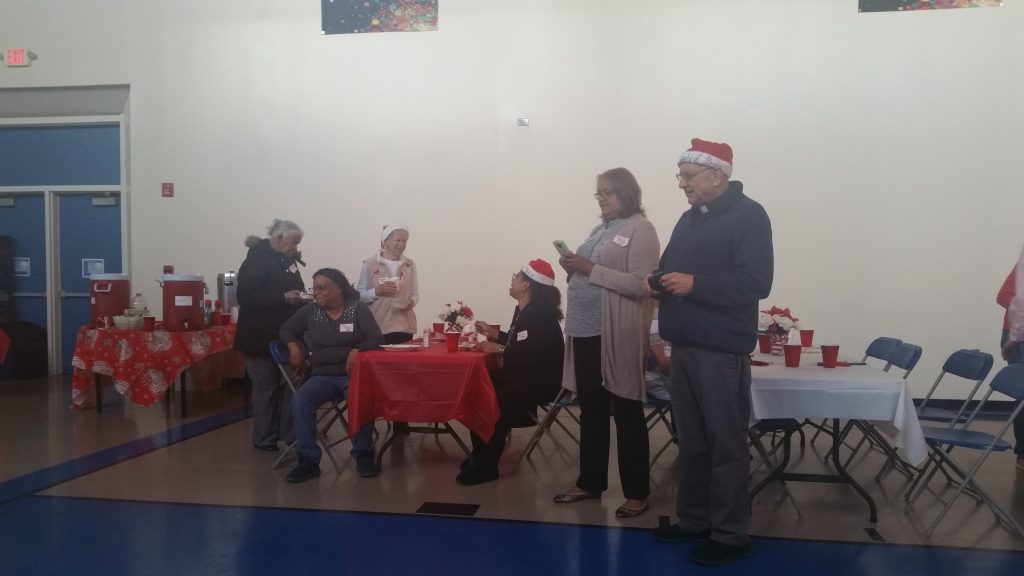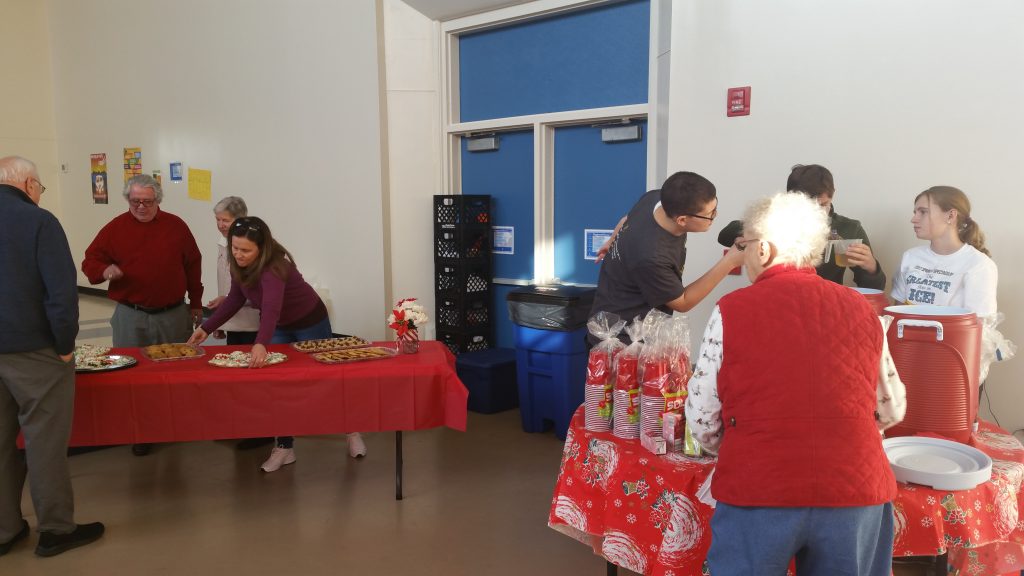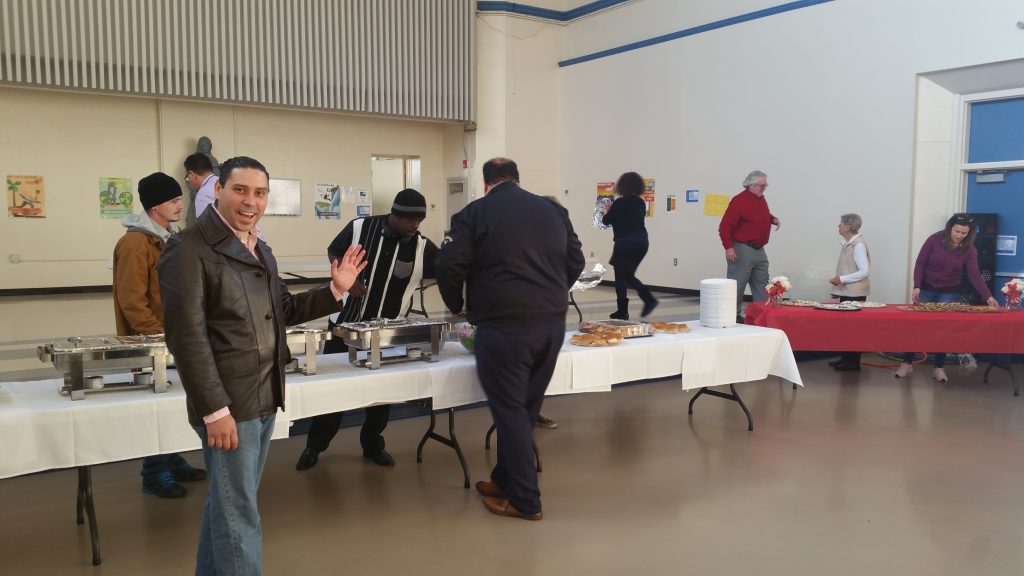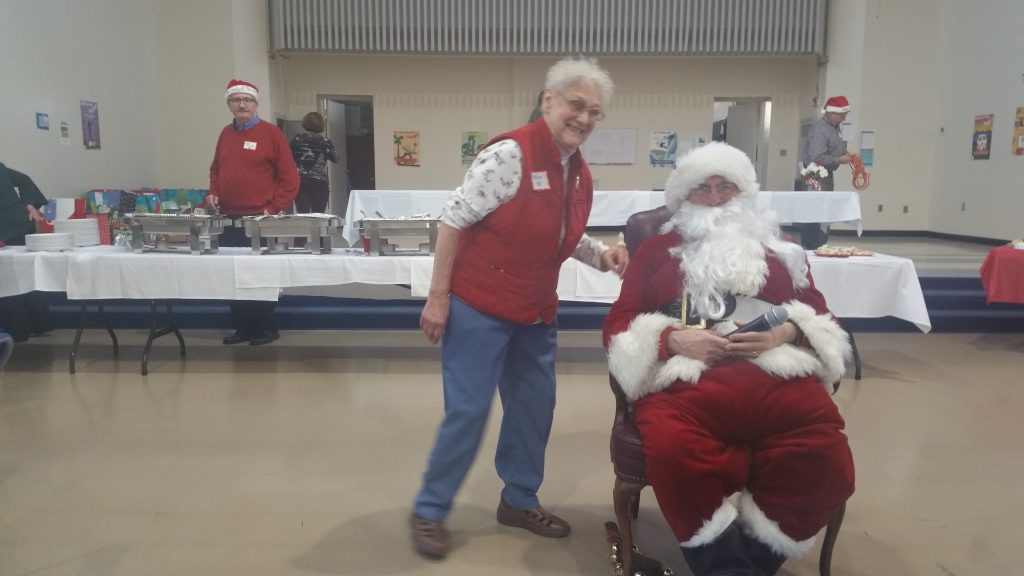 Thank you to Father Gary, Nancy, Patrick, Toni, Allison, Marcia, Susan M., Susan F. and all members of Our Lady of Peace of gave their time and treasure to provide such a beautiful celebration for our students this and every year!