Devonn, Samantha and Brian started the first of their many knife skills lessons today.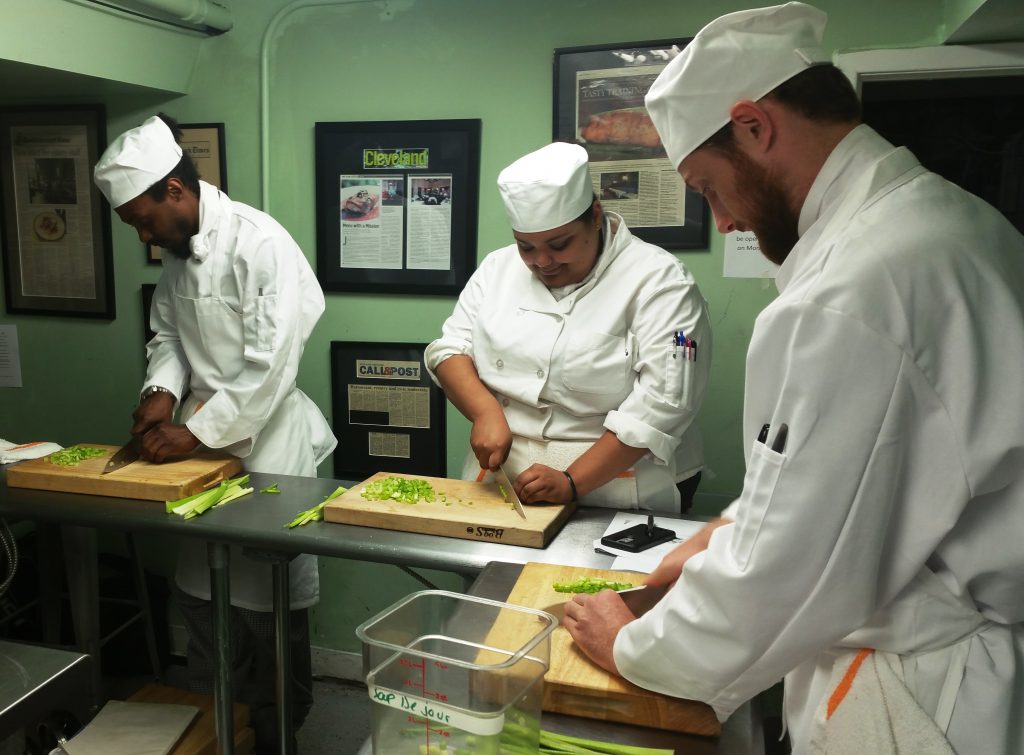 They'll spend the next three months perfecting techniques to julienne, brunoise, batonnet, chiffonade and more.
You may be wondering, "So, what exactly does EDWINS do with all of the vegetables students cut when they are practicing their knife skills?"
Rest assured, nothing ever goes to waste!
In the early days of their learning, we use the practice cuts in our daily family meal that students and staff eat together at 3:00 each day.  We go through a lot of potatoes during initial knife skills, so family meals will often feature mashed potatoes and French fries as a result.
The practice cuts also get added to soups that will be pureed or other preparations where, well … less than perfect cuts don't matter quite as much. (In fact, if you look closely, you can see this celery is destined for the "soup de jour.") And, of course, as students quickly advance in their training, they are prepping, cooking and plating the dishes our guests at EDWINS Restaurant enjoy.
Many of our traditional kitchen scraps, like vegetable peels, go to our chickens, and we're working to implement composting at our Second Chance Life Skills Center so we can truly be zero waste.