On Jan. 17, 2018, EDWINS Leadership & Restaurant Institute achieved something many in the culinary world never attain: an invitation to cook at the revered James Beard House in New York City.

Thank you and congratulations to the graduates, students and staff who made the phenomenal dinner happen. Kris Edwards '14, Michelle Mattox '14, Adam Brown '18, Calvin Gatheright '18, Hendrick Wemberly '18, Gerry Grim, Chris Terry, Jon Khanna and Brandon knocked it out of the park!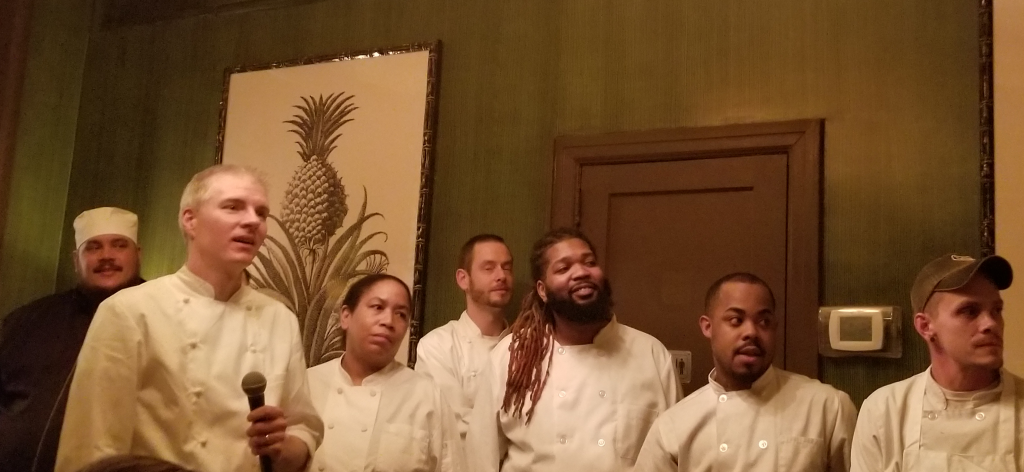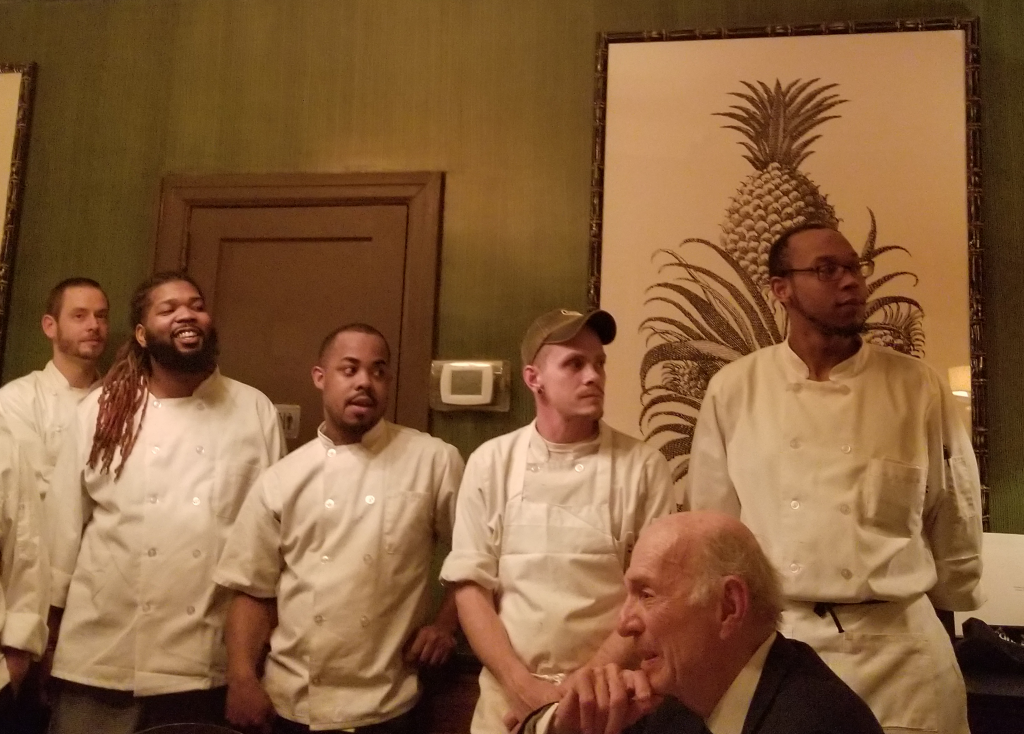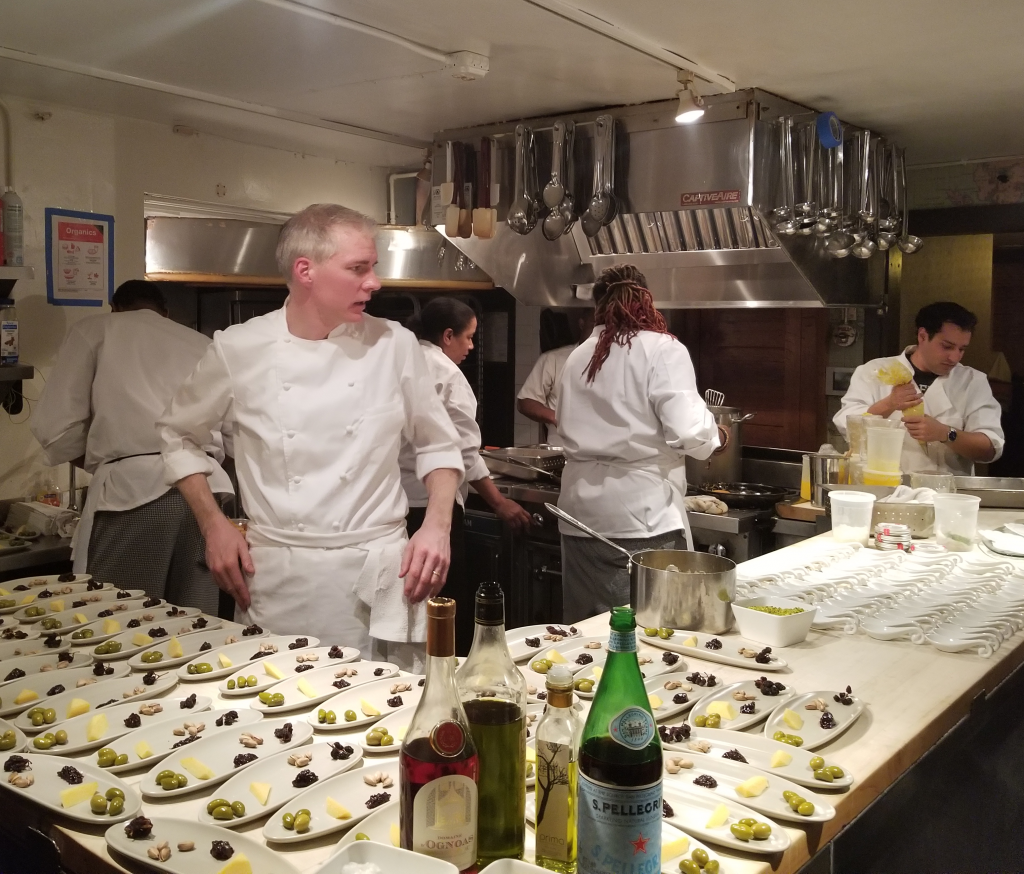 As Brandon's mentor, highly-lauded chef and winner of multiple James Beard Awards including Outstanding Restaurant, David Waltuck, said: "It was a very ambitious menu."
Our dinner, Grand French Adventure, featured classical French fare:
Hors d'Oeuvre
Oeufs de Caille Farcis > Stuffed Quail Eggs
Langoustines au Vermicelle Croquant > Kataïfi-Wrapped Langoustines
Caviar et son Oignon Blanc des Cevennes > Osetra Caviar with Sicilian Pistachios on Terra Cotta–Cooked Cipolline
Champagne Larmandier-Bernier Longitude 1er Cru NV
Dinner
For the Table > Olives; Turkish Pistachios; Potatoes with Vacherin Mont d'Or Cheese; Comté; Confiture d'Ardèche; and Raisins on the Vine
Soupe de Châtaignes et Faisan > Chestnut–Pheasant Soup
The Rare Wine Co. Historic Series Boston Bual Special Reserve Madeira NV
Foie Gras en Brioche > Brioche with Foie Gras
Chateau Coutet 1er Cru Classe Sauternes-Barsac 2005 
Fillets de Soles Brillat-Savarin > Poached Dover Sole with Lobster Mousse, Black Truffles, Spinach, and Lobster Sauce
Jean-Philippe Fichet Les Gruyaches Meursault 2014
Grenadines de Veau > Veal Cutlets with Rutabaga, Blue Foot Mushrooms, and Veal Jus
Domaine Diochon Cuvée Vieilles Vignes Moulin-à-Vent 2015
Mille-Feuille a l'Orange > Puff Pastry with Pastry Cream, Candied Orange, and Chocolate Sorbet
Kopke 10-Years-Old Tawny Porto NV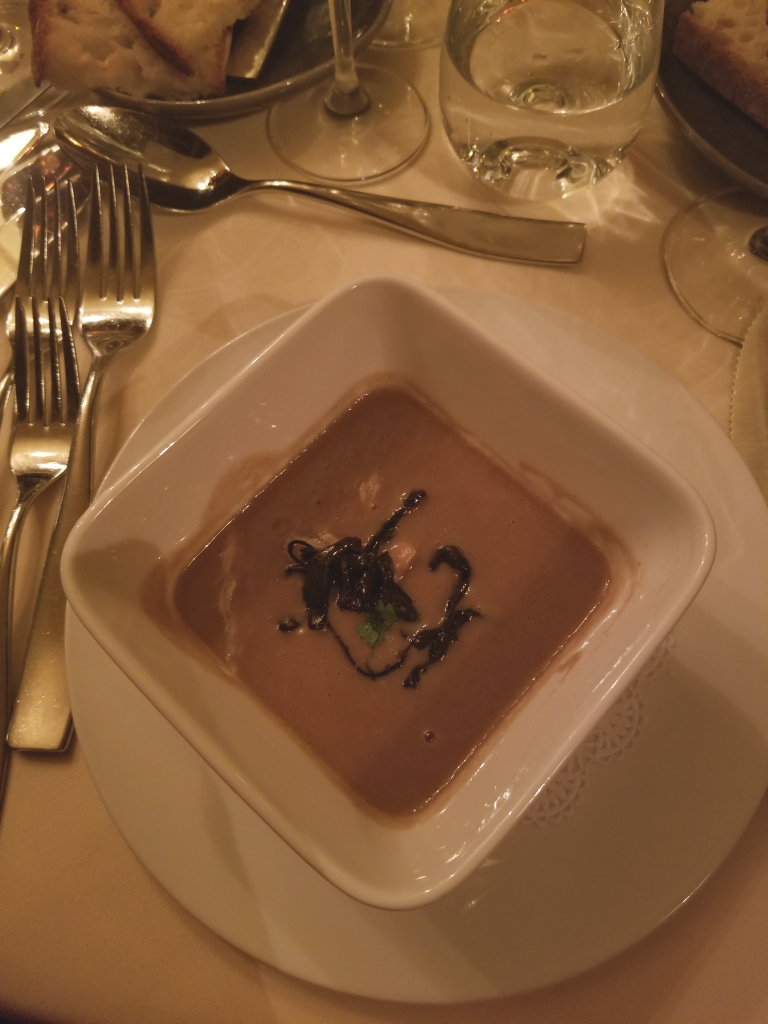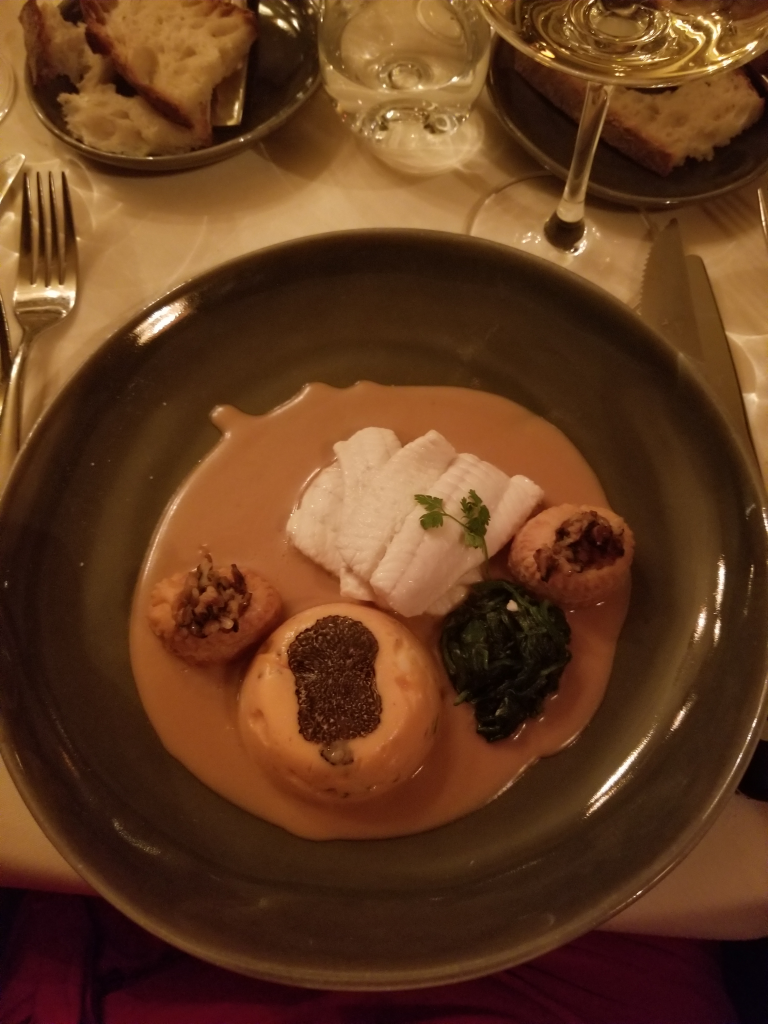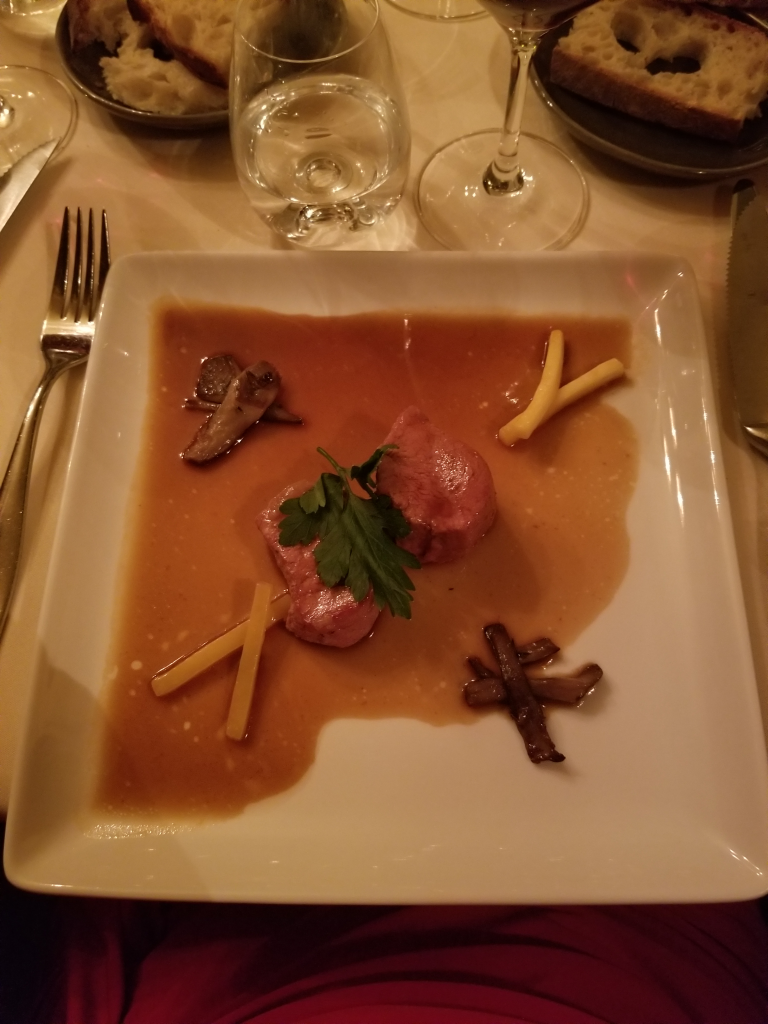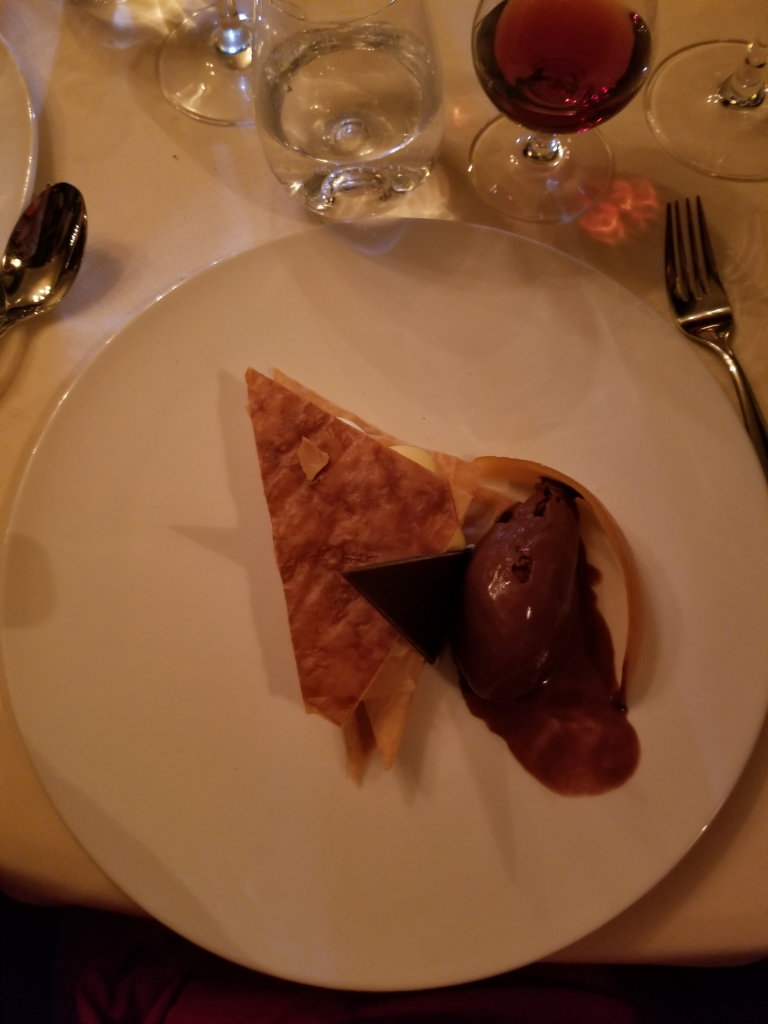 We were thrilled to share our cuisine and mission with 76 guests, including several who made the trip from Cleveland to show their support!
Each of the menus featured artwork from men currently serving time, and the menu was handwritten by celebrated restaurateur and winner of multiple James Beard Awards including Outstanding Restaurant Karen Waltuck.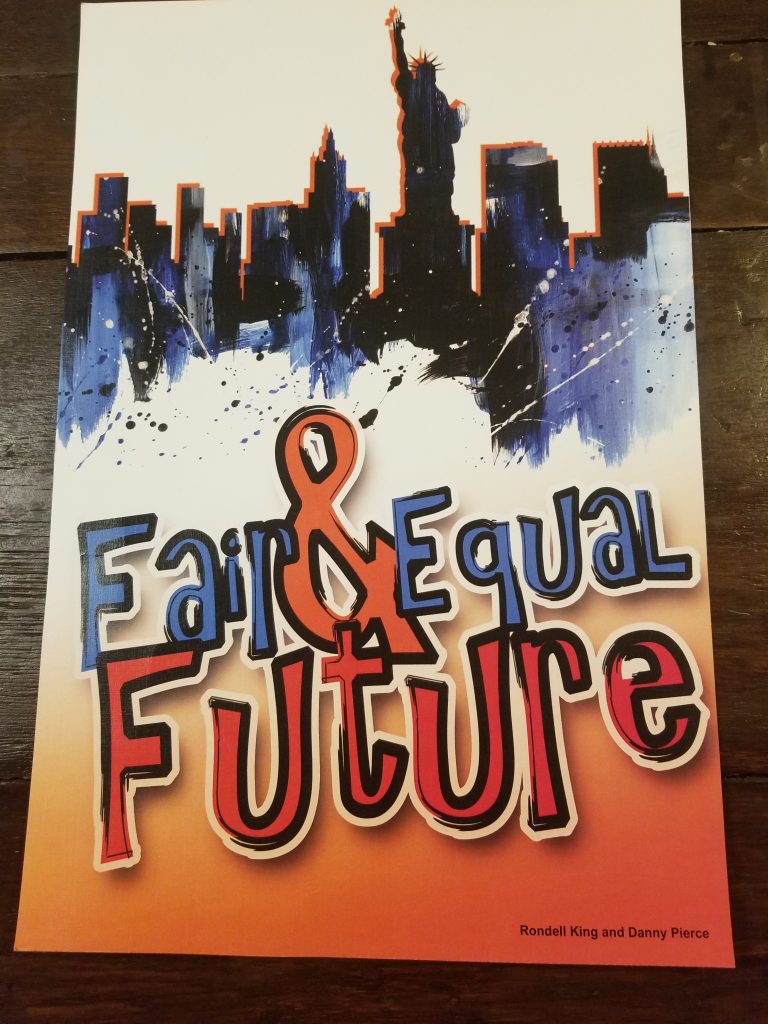 It was an incredible evening, and we were honored to be there. Thanks to David and Karen Waltuck, the staff at the  Institute of Culinary Education, Cleveland Whiskey, Malley's Chocolates, Cosmic Bobbins, and On the Rise Artisan Breads for their help to make this dinner unforgettable for all.
We were able to capture some fantastic video of Brandon introducing EDWINS to the James Beard House guests, as well as the students sharing the part they played in the dinner.