Thanks to Gesu Catholic School in University Heights, we got to enjoy dessert, lunch and a whole lot more!

We were honored when Gesu Catholic School voted to give the proceeds of its annual Lenten Soup Lunch and a dress-down day to benefit EDWINS Leadership & Restaurant Institute. They also held a donation drive to collect much-needed toiletries for our students who live on our campus!
To get the students 'souped-up' for the Soup Lunch, we were thrilled when the faculty, including Mrs. Monica Matia*, Miss Mary Carol Jones, and Mrs. Deanna Grecko invited us to meet with the Gesu School Student Council to talk about what EDWINS does in the community and to show off some of our students.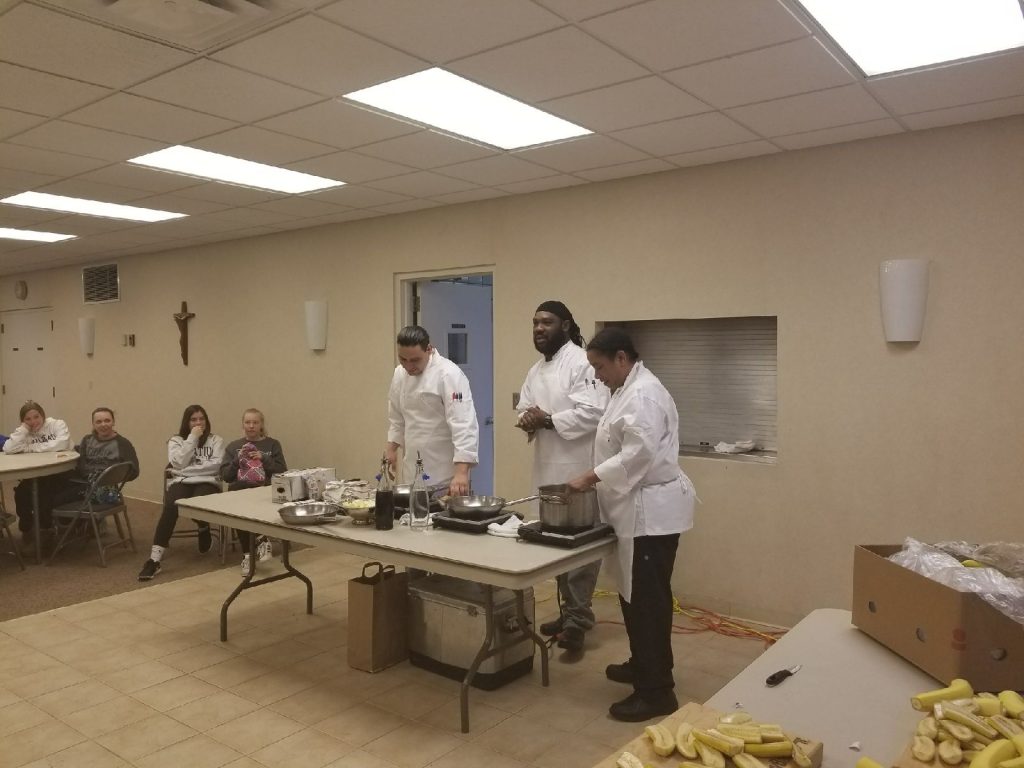 Our Pastry Chef Michelle Mattox, accompanied by Farron Turner (who will graduate from EDWINS in April 2018) and Joseph (Joe) Andrews (who will graduate in June 2018) flambéed bananas Foster for the 5th through 8th grade members of the Gesu School Student Council.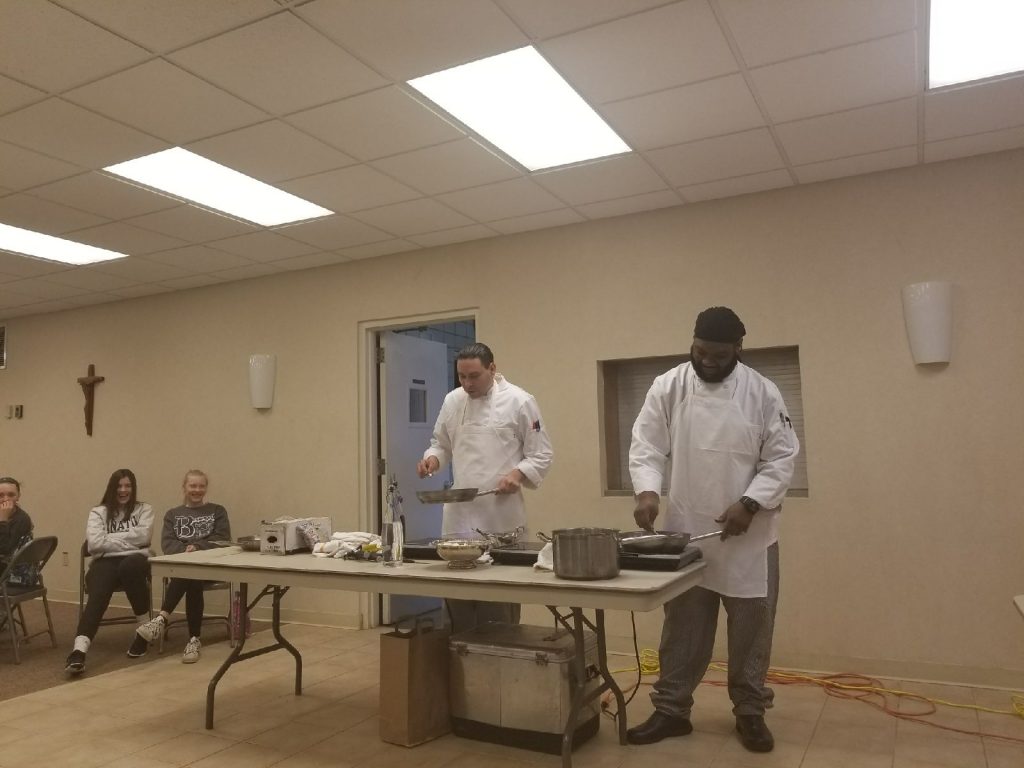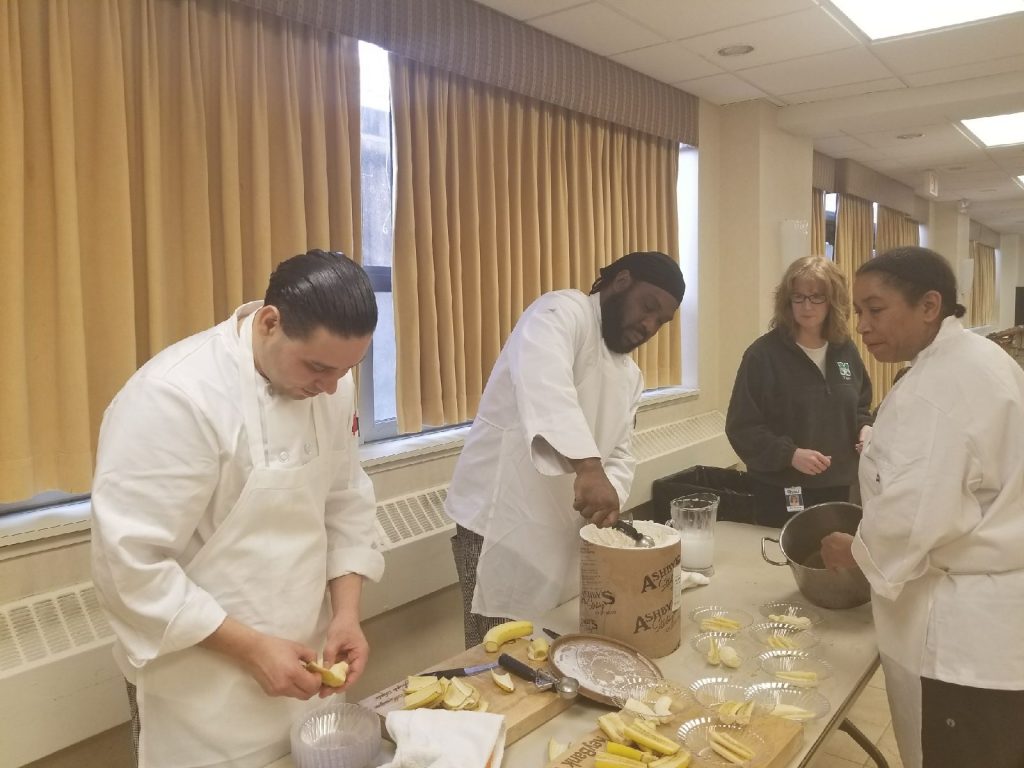 The Gesu students also interviewed Michelle, Farron and Joe to hear about what they've learned at EDWINS and what they'd like to do in the future.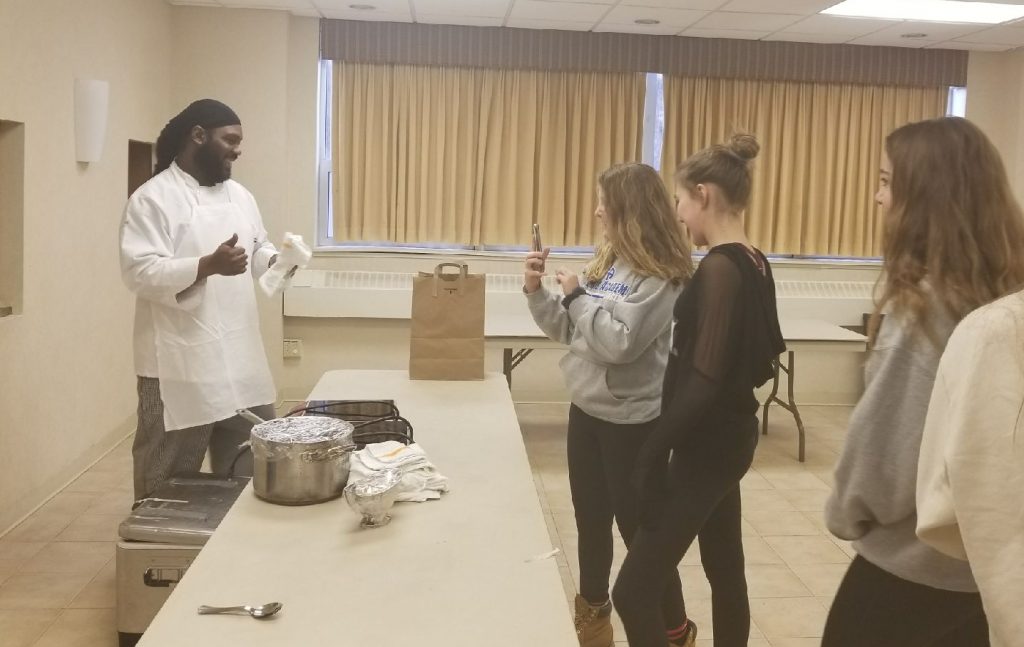 The dessert demo led up to the Lenten Soup Lunch attended by EDWINS students Vietta Perry and Monet Ladson (who will both graduate in June 2018), and Valerie Maczak-Grim, EDWINS Director of Development.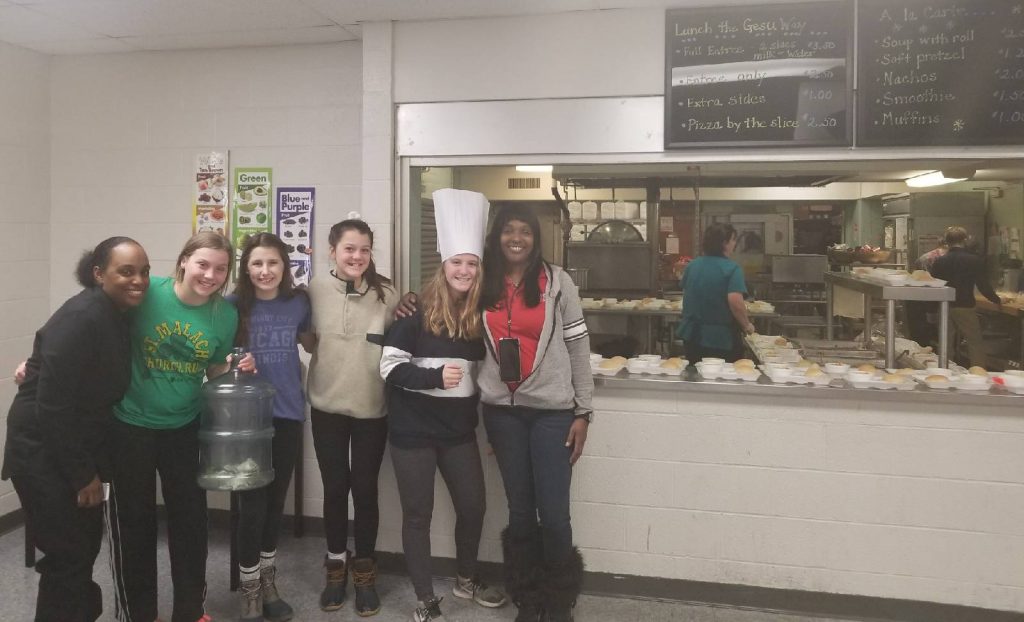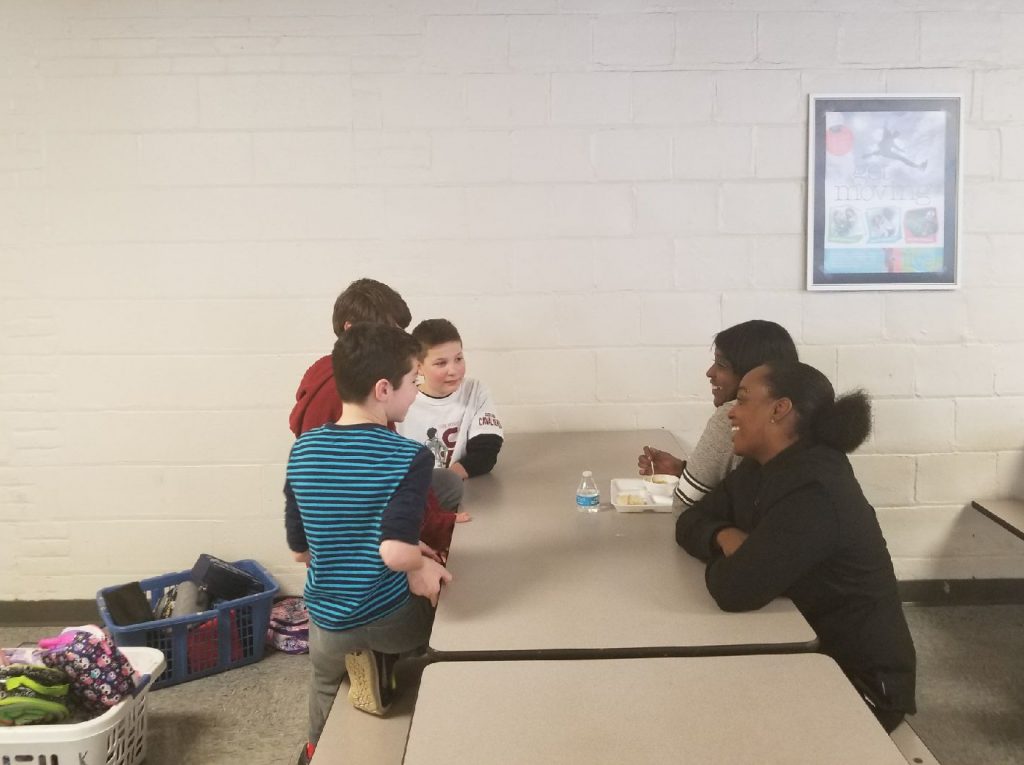 After helping serve lunch, Vietta and Monet had a chance to have a culinary chat with some of Gesu School's fifth graders. We walked away with a great recipe for chocolate chip pancakes!
It was incredible seeing the generosity at Gesu Catholic School, and we thank everyone who donated to support fair and equal futures!
*A bit of EDWINS Trivia: Mrs. Monica Matia's husband is Judge David Matia who appears in Knife Skills, the Oscar-nominated documentary about EDWINS. (You can watch the film in its entirety on The New Yorker's website here.)