June 9, 2018, marked our biggest graduating class this year so far as we cheered and celebrated 18 of our newest alumni!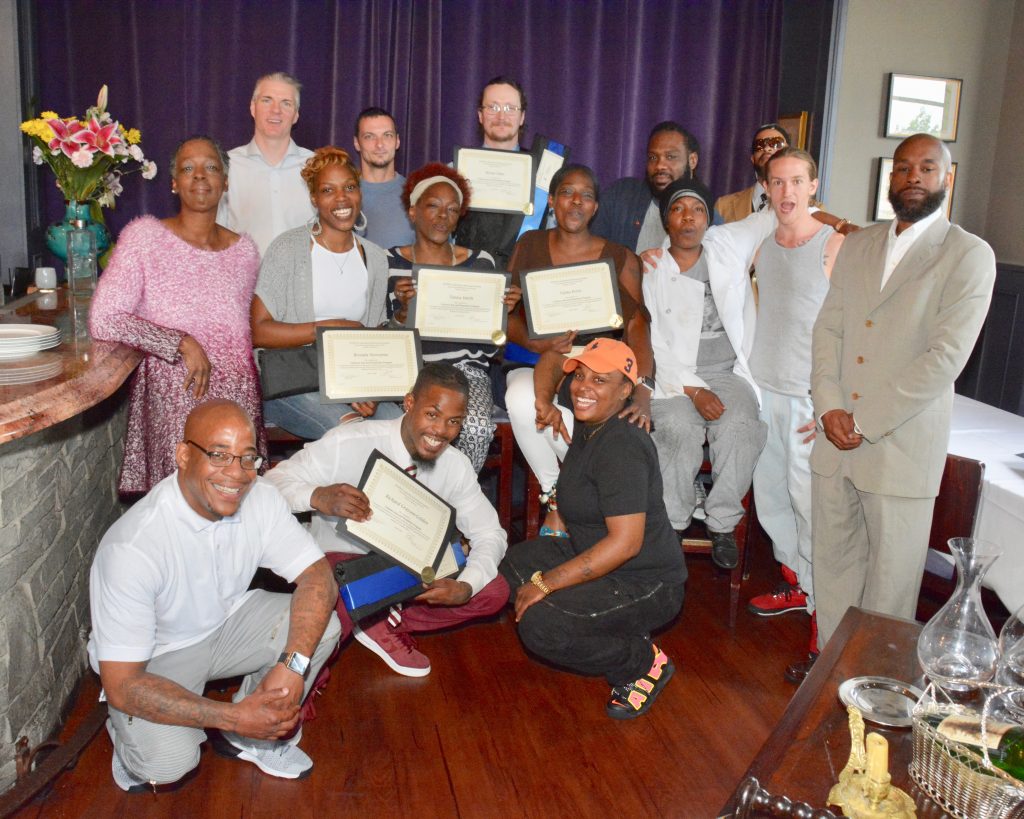 Our biggest congratulations go out to:
Joseph Andrews
Frank Bady
Earl Ballentine
Damien Bush
Lesa Funderburg
Richard Grayson Golden
Jacob Hannahs
Valerie Johnson
Monet Ladson
Brenda Newsome
Michael Patterson
Vietta Perry
Arthur Shareef
Arnesto Shields Jr.
Bryan Sides
Tonya Smith
Davonte Wheeler
Eddie Zajaczkowski
St. Paul's Episcopal Church in Cleveland Heights made the day truly special by bringing in lunch and gifting the graduates with knife kits featuring a chef's knife engraved with their name. It's a useful and thoughtful commemoration of their time at EDWINS.
Monet and Bryan obtained a full-time position at First Watch in Pine Crest. Lesa, Frank and Richard are helping to open the Silverspot Cinema in Orange Village. Eddie is bartending, serving and cooking at Shaker Country Club. Michael started at the Capital Grill. Davante earned a position at L'Albatros. Damien is loving being at the Rib Cage in Cleveland Heights. You can find Arnesto at Cibreo downtown.
We are so proud of each of you, and we know you're all going on to do great things!
Our thanks to Peter Cardello for capturing these images and sharing them with us!
If you know someone interested in joining the EDWINS program, find registration and enrollment information here or call Heather at (216) 921-3333.