Thomas Lennon followed the hectic and improbable launch of EDWINS Restaurant. His documentary, Knife Skills, reveals insights about EDWINS cuisine, arcane French vocabulary, and the challenges of men and women finding their way after their release. 
Thomas Lennon's work in documentary film has earned him an Academy Award and three Oscar nominations. But more often his good fortune has come in pairs: two duPont-Columbia awards, two national Emmys, two Peabodys, and two films that premiered at Sundance.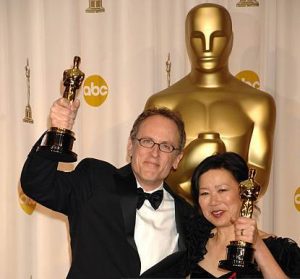 EDWINS  will be showing the trailer for Knife Skills all evening at 
La Grande Soirée on July 15!
More than that, for our silent auction at La Grande Soirée, Thomas Lennon is graciously offering an opportunity for up to 4 guests to join him in celebratory cocktails after the Cleveland premier of Knife Skills (expected spring 2018 but subject to change). 
By the way, Knife Skills will be premiering 

July 29

 at the 
Traverse City Film Festival, founded and programmed by the legendary Michael Moore.