"To plant a garden is to believe in tomorrow." Audrey Hepburn
The essential part of EDWINS' work inside prisons and correctional facilities is providing hope to those who are incarcerated. That hope often comes through our classes and culinary clubs but, at Grafton Correctional Institution, the EDWINS garden provides another opportunity for optimism.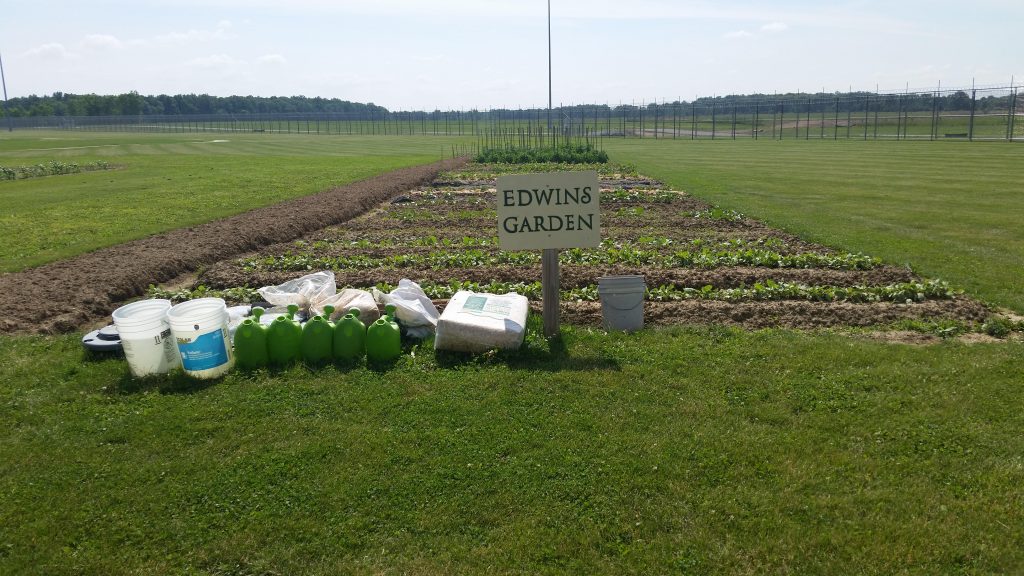 Now in its third season, the Grafton Garden is tended to by a dedicated team who plants, weeds and waters (by hand!) the 100 foot by 20 foot plot.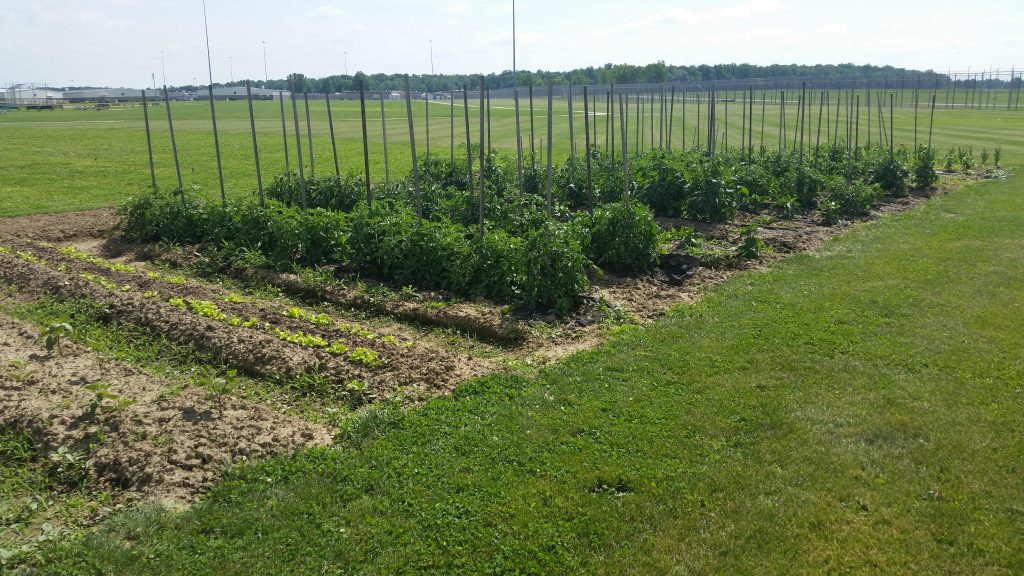 Mr. Deel, Mr. Boswell, Mr. Nagy, Mr. Bailas, Mr. Petrone, and Mr. Bittle all devote their time to caring for the vegetables and flowers which will make their way to EDWINS Restaurant. This summer, look for specials featuring the Grafton produce and for our vases in the dining room to showcasing beautiful flowers from the garden. 
Tomatoes, peppers, potatoes, beans, radishes, summer squash, basil, parsley, oregano, watermelon, winter squash, lilies, gladiolus, zinnias and more are all planted.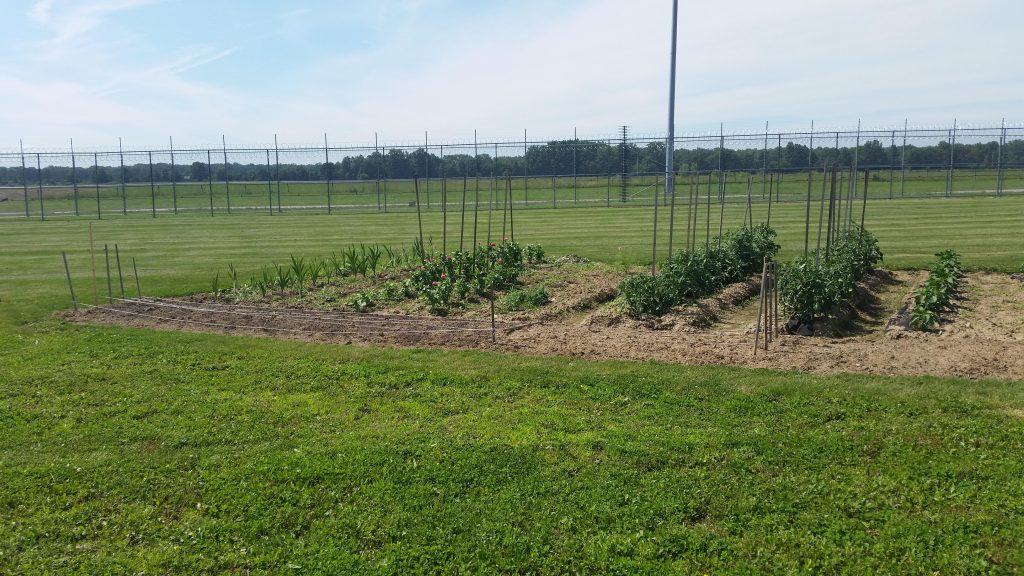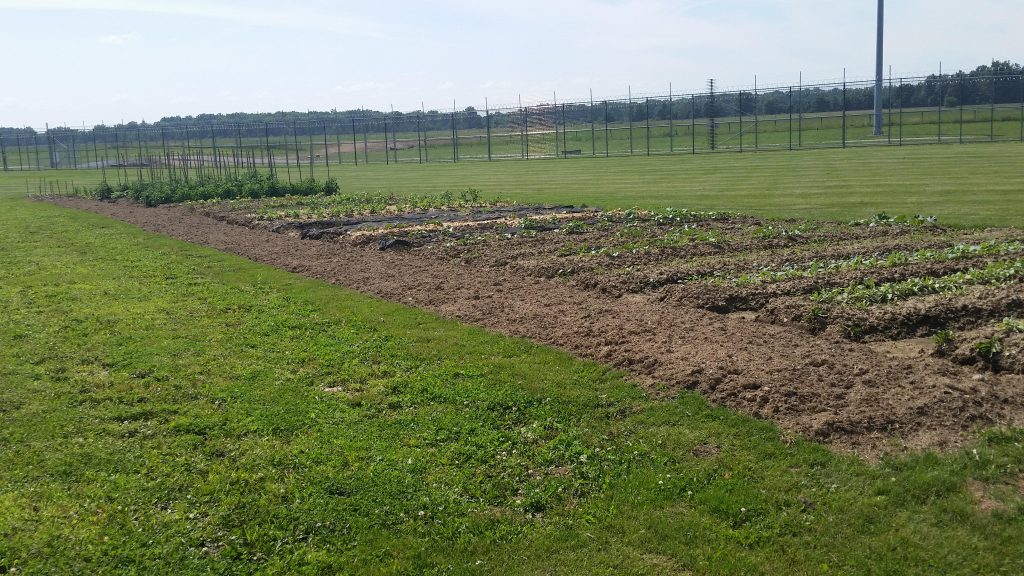 We've gotten our first harvest of beautiful basil and remarkable radishes!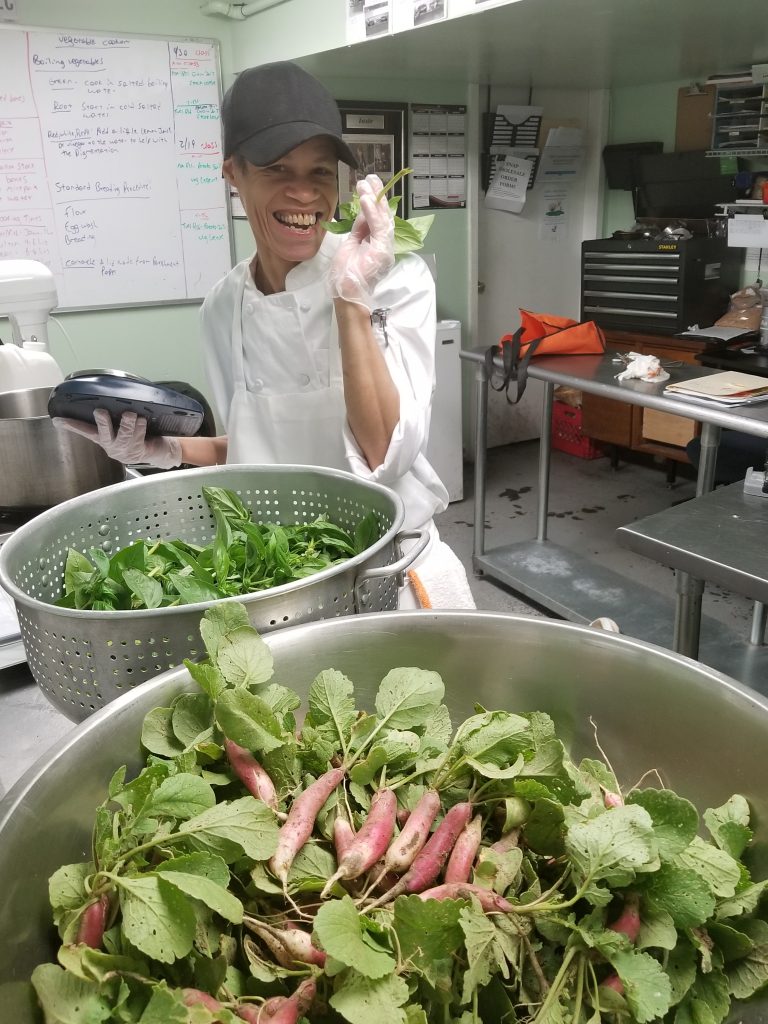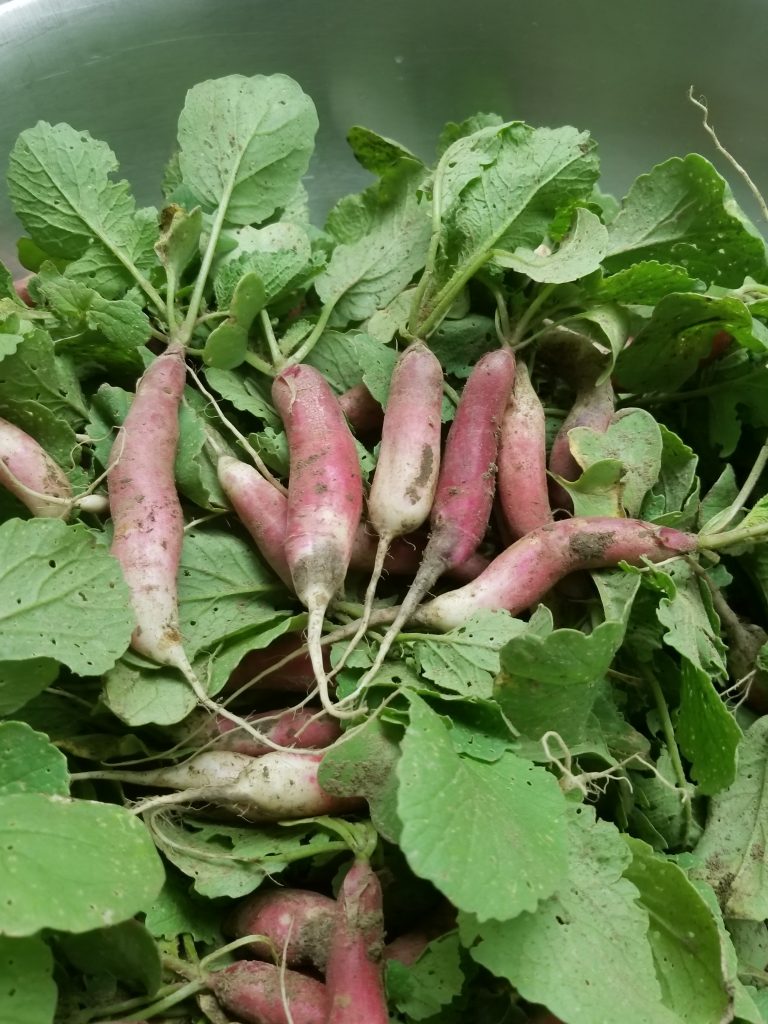 We are truly grateful to our Grafton garden supporters including The Shaker Lakes Garden Club for a grant to fund materials and supplies needed at the garden, Church of the Holy Angels for helping us buy equipment and seeds, Garick for donating organic compost and soil amendements, and Joe Gruttadaurio and family for gifting us with more than 150 tomato, pepper, parsley and basil plants!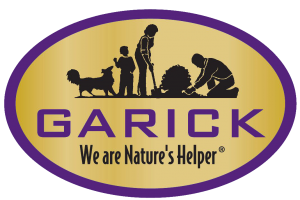 Our sincere thanks also goes to the staff at Grafton Correctional Institution especially LaShann Eppinger, Adam Kastler, Richard Rodick, Ron Armbruster and all of the correctional professionals who make our work there possible. 
If you're interested in learning how to volunteer at the Grafton garden or other volunteer opportunities inside correctional facilities, please contact Director of Development Valerie Maczak-Grim at (330) 268-7400 or Valerie@edwinsrestaurant.org.