Brandon Edwin Chrostowski is on a mission to change the face of re-entry in the United States. In 2007, he founded EDWINS Leadership & Restaurant Institute. His belief that "every human being regardless of their past has the right to a fair and equal future" is what has driven the creation of EDWINS. The idea for EDWINS was born "from a break" that Chrostowski received early in life and has grown into a six-month program conducted at EDWINS restaurant in Cleveland, Ohio as well as in prison. His approach is simple: arm those re-entering society with a skill set and a smile. The program provides training in Culinary Arts and the Hospitality Industry. Individuals are not only equipped with basic culinary skills, but also are assisted with finding employment, have the opportunity to utilize free housing, basic medical care, clothing, job coaching, and literacy programs. Chrostowski began his career in Detroit sixteen years ago and has since trained in some of the world's finest restaurants. He received an Associate's degree in Culinary Arts and a Bachelor's degree in Business and Restaurant Management at The Culinary Institute of America. He apprenticed at Chicago's legendary restaurant, Charlie Trotters and after graduation worked at Lucas Carton, Paris' longest standing Michelin 3-star restaurant. At Lucas Carton, Brandon began to develop cutting-edge skills, while learning the intricacies of a French kitchen. After spending time in Europe, Brandon decided to return to the United States to refine further what he learned in France. In New York City, Brandon worked at Le Cirque as a Chef de Partie and then as a saucier at Picholine. After spending several years in the kitchen, Brandon decided to expand his restaurant knowledge by working in the dining room. He chose Le Pavilion in upstate New York, which is owned and operated by former CIA instructor Claude Guermont. At Le Pavilion, Brandon learned the dynamics behind professional table service.Brandon then had the opportunity to manage Chanterelle in New York City, a New York Times and James Beard award-winning restaurant, while working under the tutelage of restaurateurs Karen and David Waltuck. At Chanterelle, Brandon also worked closely with Master Sommelier Roger Dagorn. Certified by the Court of Master Sommeliers in 2008, Brandon was the General Manger, fromager and sommelier of L'Albatros Brasserie for nearly five years building it into one of Cleveland's finest restaurants. Leaving in 2013 Brandon commitment to EDWINS Leadership & Restaurant Institute has grown, teaching in prisons and opening its flagship restaurant. Today EDWINS Leadership and restaurant Institute graduates nearly 100 students a year between its prison program and restaurant institute. Chrostowski's philosophy is simple, "make it happen". No matter what the problem is it can be solved with hard work and care. This approach has led to the success of EDWINS and a revolution in the non profit world. Issues from housing, health care and substance abuse treatment are all addressed while at EDWINS. Graduates of the program have gained employment in Cleveland's finest restaurants after finishing the program or after release from prison. The results have been astounding 97% employment after graduation. The plans to expand with an EDWINS campus are already underway with a 30 bed apartment building and a fitness center and library. EDWINS has received three stars from the Cleveland Plain Dealer, regarded by The New York Times as "High-Stakes Haut Cuisine, a Silver Spoon recipient for Best French restaurant from Cleveland Magazine and called one of the best new restaurants in Cleveland by Scene magazine as well as one of the top new restaurants from Eater.com. In addition Brandon also has written for Northern Ohio Live, The Ohio Authority and The Cleveland Plain Dealer. He has been featured on Ideastream, Lanigan & Malone, Fox 8, WKYC, NPR and in Shaker Life, Cleveland Magazine, Scene Magazine, Belt Magazine, Forbes, The Call & Post, COSE and has spoken at The City Club. He also serves on the advisory committee for Slow Food's northern Ohio chapter, as well as employment committee for Cuyahoga County's office of re-entry and DYS advisory committee for employment. He has been awarded the 2104 Movers and Shakers award, the Whitney Young Jr. Award from the Urban League, Crain's Magazine's 40 under 40 award as well as the nomination for E&Y entrepreneur of the year. Recently he has received the 2015 Medical Mutual Pillar award recognizing the outstanding director of the year as well as the 2015 Cornuelle Award from the Manhattan Institute which recognizes the creative energy of the non-profit sector by highlighting new ideas led by social innovators. Recently in 2016 EDWINS opened the Life Skills Center campus, a 20,000 sq foot campus for living, working and playing. Also this year, Brandon has been named a CNN Hero and has also received the Frank J. Battisti Memorial Award, Smart 50 Award as well as the volunteer of the year award from Grafton Correctional Institute.
Join the Mailing List
EmailFirst NameLast Name
Press Kit
EDWINS Leadership & Restaurant Institute is a proven successful mix of award-winning French cuisine, and top-tier table service combined with a unique and revolutionary social cause. EDWINS is the only white
tablecloth restaurant in the country whose staff consists entirely of formerly incarcerated men and women in
both the kitchen and the front of house. Envisioned and established by Brandon Chrostowski in 2007, the organization's mission is to give formerly incarcerated individuals a foundation in the hospitality industry while providing a support network necessary for successful re-entry
For media related concerns please E-Mail us here.
Edwin's Logo
Support the Cause
Donate
jQuery(function($){
$('.otw-wrapper select').selectric();
});
Make a Reservation
Date
Time
8:00 am
8:30 am
9:00 am
9:30 am
10:00 am
10:30 am
11:00 am
11:30 am
12:00 pm
12:30 pm
1:00 pm
1:30 pm
2:00 pm
2:30 pm
3:00 pm
3:30 pm
4:00 pm
4:30 pm
5:00 pm
5:30 pm
6:00 pm
6:30 pm
7:00 pm
7:30 pm
8:00 pm
8:30 pm
9:00 pm
9:30 pm
10:00 pm
10:30 pm
11:00 pm
11:30 pm
Party Size
1 Person
2 People
3 People
4 People
5 People
6 People
7 People
8 People
9 People
10 People
Powered By:
100 Second Chances
CNN Hero of the Year
EDWIN's on Twitter
@EdwinsCLE
Monday, September 19th, 2016 at 8:45am
Great time at @fox8news today chatting about our new student campus! Stay tuned for the video and a tasty recipe! https://t.co/sizk7mc2JN
View on Twitter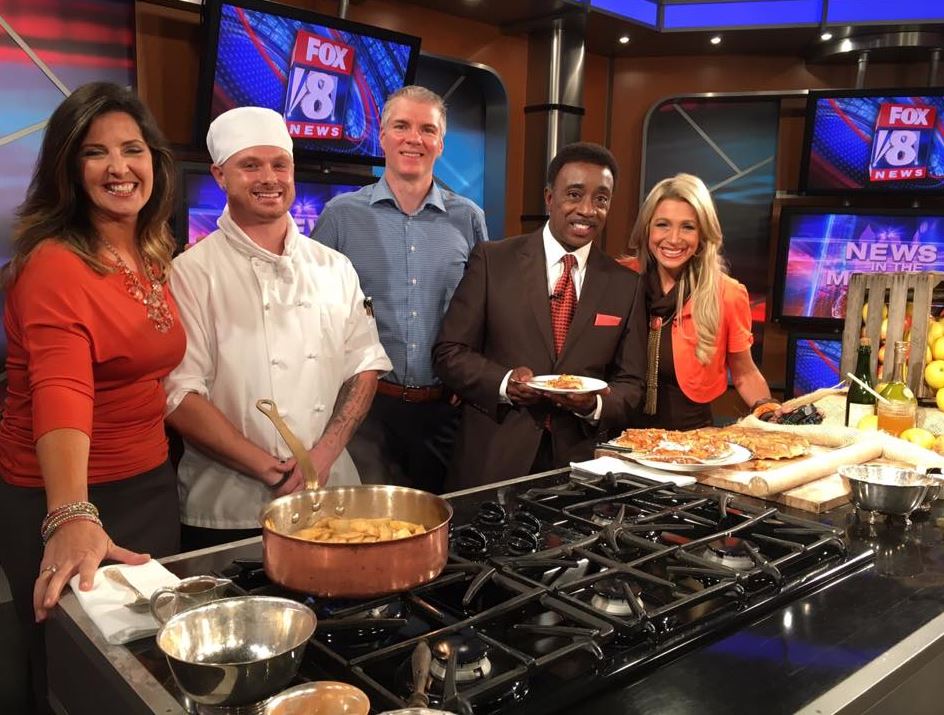 @EdwinsCLE
Wednesday, September 14th, 2016 at 11:40am
Join us on 10/24 at the @HiltonCleveland to vote for us! The event is free to the public and starts at 4 p.m.! #NurtureAnIdea
View on Twitter


@EdwinsCLE
Wednesday, September 14th, 2016 at 11:37am
Excited & honored to be nominated to receive 2 $10,000 awards for the #NurtureAnIdea forum by @EnterpriseNow
View on Twitter


@EdwinsCLE
Tuesday, September 13th, 2016 at 7:49am
RT @CommunitySols: At Community Solutions: @EdwinsCLE to Receive $25K Award
https://t.co/OjidGtRDGL
View on Twitter


@EdwinsCLE
Monday, September 12th, 2016 at 10:49am
RT @CommunitySolsED: Join us 10/21 at @CommunitySols Celebration of Human Services when we present @EdwinsCLE w/ Anisfield-Wolf award https…
View on Twitter


@EdwinsCLE
Monday, September 12th, 2016 at 10:49am
RT @CommunitySolsED: Congratulations @EdwinsCLE, you are the 52nd winner of the Anisfield-Wolf award; presented at Celebration of Human Ser…
View on Twitter


!function(d,s,id){var js,fjs=d.getElementsByTagName(s)[0],p=/^http:/.test(d.location)?'http':'https';if(!d.getElementById(id)){js=d.createElement(s);js.id=id;js.src=p+'://platform.twitter.com/widgets.js';fjs.parentNode.insertBefore(js,fjs);}}(document, 'script', 'twitter-wjs'); Follow @EdwinsCLE