La Fête des Mères
Monday, May 14
Celebrate Mother's Day the French way! On Monday, May 14th, at 6:00 p.m. join us for a Mother's Day kid's dinner. We will be featuring a 5-course fixed price dinner for kids paired with mocktails! For the adults in the party, enjoy the same menu but with wine pairings.
Local Greens Salad with braised fennel and escargot
French Onion Soup
Guinea Hen with potato puree and roasted vegetables with thyme Madeira sauce
Cheese
Crème Brûlée
All paired with seasonal mocktails or wine.
Recommended for kids aged 9 to 15.
Kids - $35pp
Adults - $45pp
Call 216.921.3333 to reserve today!
---

La Bastille:  Célébrer Liberté - Égalité - Fraternité
Saturday, July 14
La Bastille is the preeminent event to enjoy and support EDWINS.
On Saturday, July 14, from 6 p.m. to 10 p.m., we'll celebrate storming the Bastille and the fight for equality in true Parisian style with extravagant cuisine, bountiful beverages, fireworks and a parade of entertainment!
Exceptional silent auction items and raffles will help us raise money for EDWINS' commitment to liberté - égalité - fraternité for our students and returning citizens everywhere.
Tickets are $125 per person ($75 of which is a tax-deductible contribution).
Purchase tickets online and get event information here.
For questions about La Bastille, including sponsorships and donations, please contact Valerie Maczak-Grim, Director of Development, at Valerie@edwinsresetaurant.org or (330) 268-7400.
---
Save the Date: 3rd Annual Run for Re-Entry 5K - Sunday, October 28, 2018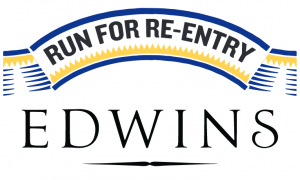 Details to come soon!
Visit EDWINS During an Open House
Interested in learning more about EDWINS' mission to change to face of reentry? Join us for a tour of the restaurant and campus to see all that we are doing!
We offer regular open houses for people just like you to come visit and learn about the EDWINS program.
View our scheduled open houses by clicking here.
Thank you for an RSVP, as space is limited.