EDWINS Run for Re-Entry 5K and 1 Mile Walk
Sunday, October 8, 2017
The Affair on the Square
On Monday, September 25th, 4 chefs and a bartender from the east side of Cleveland will square off against 4 chefs and a bartender from the west side to see who will win the Affair in the Square.
Tickets $145 | Call 216.921.3333 to Reserve |
| Tickets on sale now |featuring live music |
|Complimentary Valet Parking Available |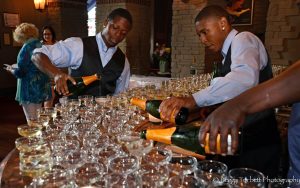 Champagne Dinner
Monday, October 9
My only regret is that I have not drunk more champagne in my life.

John Maynard Keynes
Join us October 9 at EDWINS Restaurant for our Champagne Dinner to "taste the stars" as Dom Perignon so eloquently described it.
Event and ticket information coming soon.
Visit EDWINS During an Open House
Interested in learning more about EDWINS' mission to change to face of reentry? Join us for a tour of the restaurant and campus to see all that we are doing!
We offer regular open houses for people just like you to come visit and learn about the EDWINS program.
View our scheduled open houses by clicking here.
Thank you for an RSVP, as space is limited.