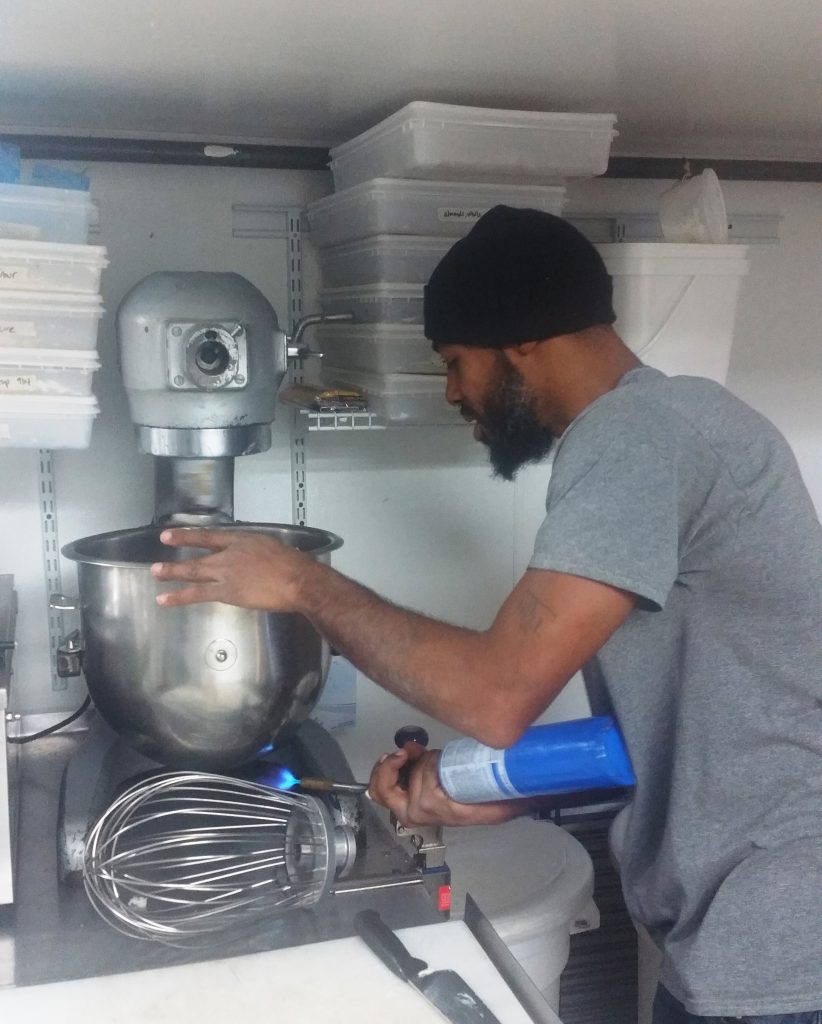 EDWINS students master all of the tools of the culinary trade: knives, wine keys, and … blow torches?
Believe it or not, the blow torch is a staple in the EDWINS kitchen, especially for our sumptuous crème brûlée. But Darwin Dickerson, March '17, shows us yet another use for culinary firepower.
If you've ever enjoyed the soft, creamy butter that complements the fresh-baked bread at EDWINS, courtesy of On The Rise Artisan Breads, then you can thank the blow torch. Students heat the mixing bowl prior to whipping the butter, and the airy whipped butter then gets piped into individual dishes for guests.
Darwin's also adept with a spatula and tongs, so these days you'll find him firing things up at Granite City Food and Brewing.