With our Re-Entry Business Summit just days away, we would like to spotlight the speakers that you will have the opportunity to hear from. Today, meet Todd Ishee.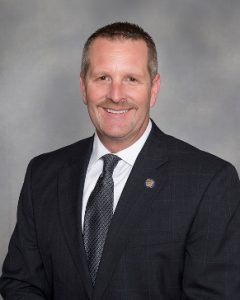 Todd Ishee began his career in 1990 as a corrections officer at Lorain Correctional Institution. Earning his Bachelor of Arts in Management degree from Malone University, he progressed through the security ranks to become Warden at the Ohio State Penitentiary, also known as "Ohio's Supermax.
Following that assignment, he transferred to the Central Office of Ohio Department of Rehabilitation and Correction to serve as North Region Security Administrator and Operations Chief. Over the course of his career, Todd has held twelve different positions within DRC and worked at five of its prisons. Currently, he serves as the Northeast Regional Director over 20 of Ohio's northeast counties and is responsible for the oversight of six DRC prisons.
Be sure to register today to reserve your spot at this year's Summit!