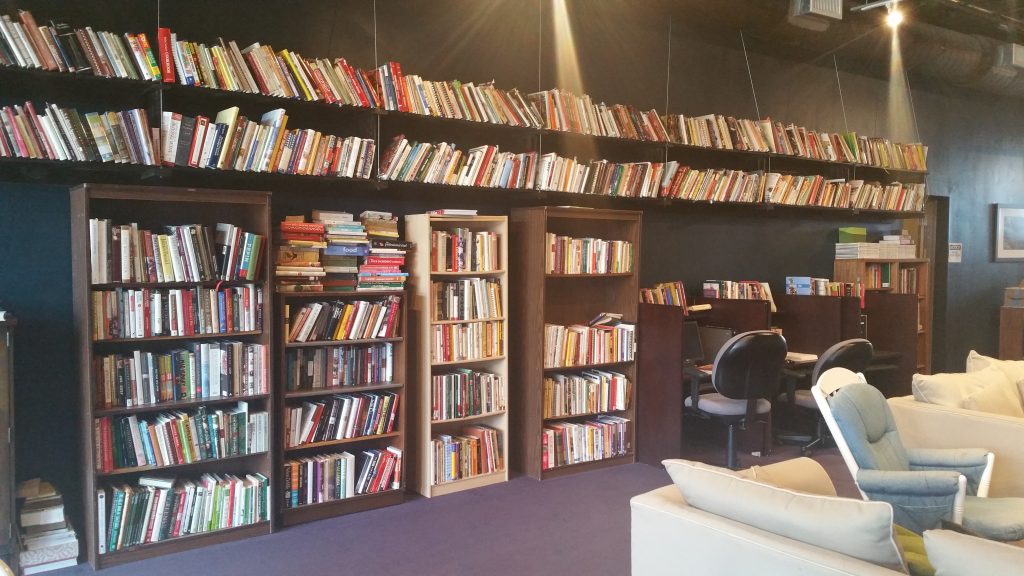 While much of the learning our students do at EDWINS is hands-on, of course cookbooks and textbooks also hold an important place in their education.
The writings of Auguste Escoffier, Fannie Farmer, Julia Child, Ferran Adrià, Thomas Keller, Michael Ruhlman and dozens of other culinary greats make their way into our students' lessons during the six months with us at EDWINS.
Our most successful graduates are those who continue reading and learning after class has ended, which is why we created the EDWINS culinary library at the Second Chance Life Skills Center.  It's a storehouse of food inspiration where you can find everything from Amazing Magical Jell-O Desserts (four copies, actually) to Mastering the Art of French Cooking – and everything in between.
"Great books help you understand, and they help you feel understood." – John Green
To date, the total number of culinary and related books cataloged in our library is 3,148 – and growing!
We have an incredible team of volunteers who've spent the past several months recording and organizing the donated tomes, and there is much more work ahead. We want to thank Calvin Gibson, Jürgen Bosch, Barbara Hanselman, Kate Carroll, Tom Carroll, and Becky Thompson for their generosity of time and enthusiasm for this project.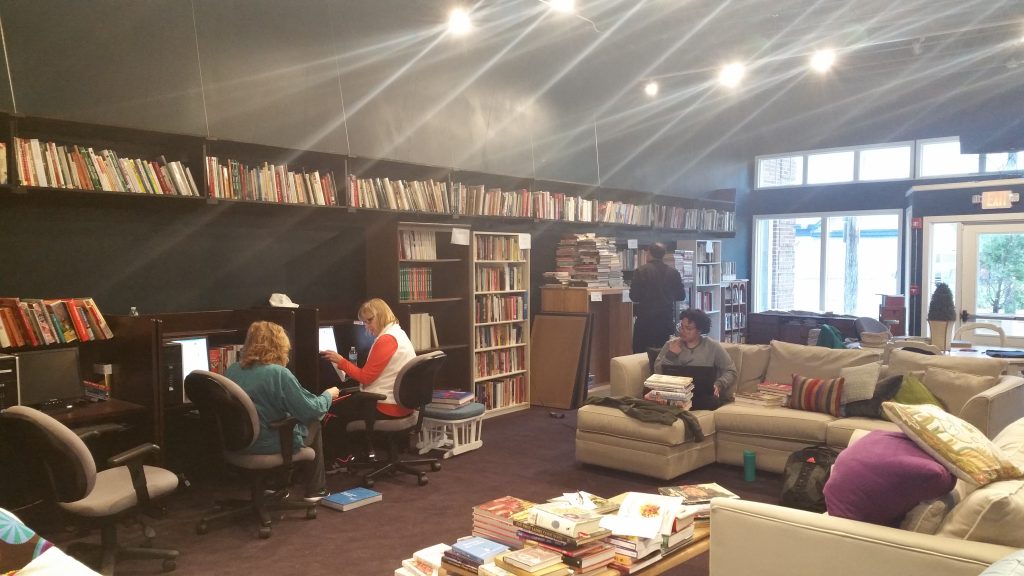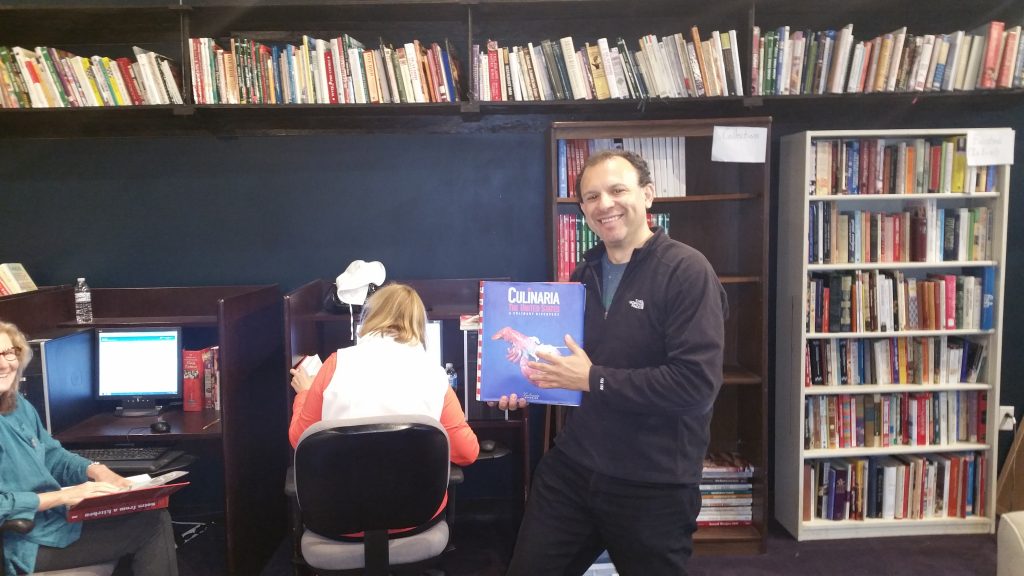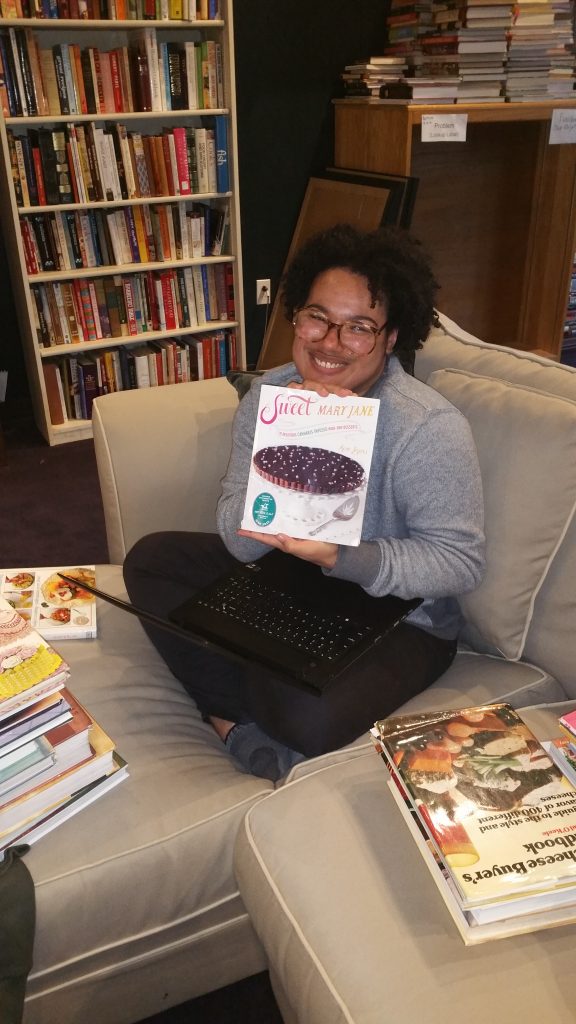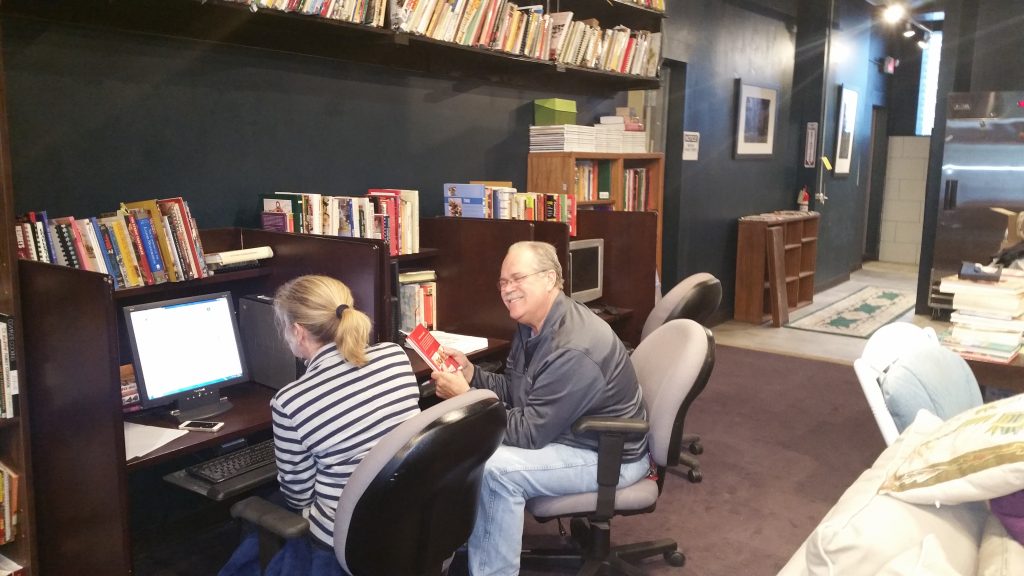 At present, we are not currently seeking any additional cookbook donations until our volunteers have cataloged each book we already have. But if you're interested in helping Calvin, Jürgen, Barbara, Kate, Tom and Becky in their cataloging, contact EDWINS Development Director, Valerie Maczak-Grim, at Valerie(at)edwinsrestaurant.org or (330) 268-7400.
If you would like to visit our culinary library, we invite you to join us for one of our open houses which occur several times each month. Find our scheduled open houses here.
And while we aren't able to take any more cookbooks at the moment, there are several other items that we do currently need donated, and you can find those here.